Democratic presidential frontrunner Hillary Clinton has accumulated the necessary number of delegates to clinch the Democratic nomination, the Associated Press announced on Monday night (6 June).
Clinton, who has led Vermont Senator Bernie Sanders throughout the primary elections, is the first woman to ever win the nomination of a major political party in the US.
According to the AP, Clinton has reached the exact 2,383 delegates needed to win the party's nomination. The delegates consist of 1,812 pledged delegates and 571 superdelegates. Meanwhile, her rival only has 1,569 delegates —1,521 pledged delegates and 48 superdelegates.
The announcement comes on the heels of Clinton's win in Puerto Rico, which put her within 23 delegates of the 2,383 needed for the nomination. Clinton and Sanders will still face-off in six states and Washington DC for the final primaries and caucuses before the party convention in July.
Despite the announcement, Sanders has long promised to hold out until the Democratic National Convention in Philadelphia and has insisted the convention will be contested. Lisa Lerer, the national politics reporter for the AP, reported that Sanders has responded by saying Clinton does not have the pledged delegates and that superdelegates do not count until the convention.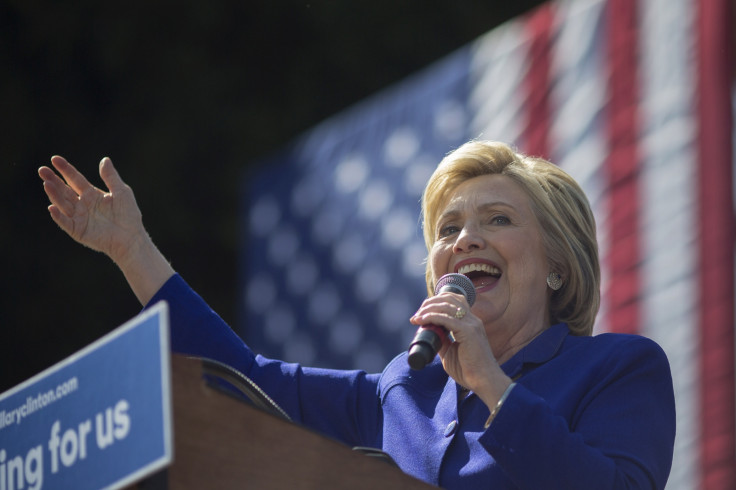 According to POLITICO, Clinton has made sure not to alienate Sanders or his progressive supporters. "I certainly am going to be reaching out to Senator Sanders and hope he will join me in that, because we've got to be unified going into the convention and coming out of the convention to take on Donald Trump and to repudiate the kind of campaign he is running and make it very clear that's not the kind of president or commander-in-chief we want," Clinton told reporters on 6 June.
Although Sanders seems willing to put up the good fight, the senator told the Press he will be heading back to Vermont on 7 June to "assess where we are" following the results of the six primaries and caucuses being held. POLITICO noted that Sanders will need to win approximately two-thirds of the pledged delegates on 7 June and on 14 June to pass Clinton.
In a tweet following the AP's announcement, Clinton wrote: "We're flattered, @AP, but we've got primaries to win. CA, MT, NM, ND, NJ, SD, vote tomorrow!"
The Time said: "She [Clinton] is now the de facto nominee for the Democratic Party. The base of her party is growing more quickly than Republicans' core supporters. And, as Clinton's team bets, Trump's nomination will be sufficiently horrifying to unify Democrats who didn't vote for her in the primary. They don't have to like Clinton. They just need to defeat Trump."