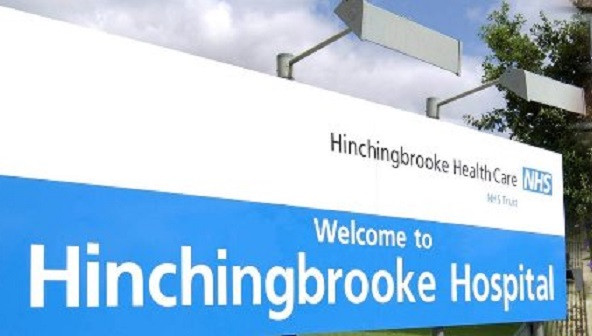 A company which became the first firm to privately run an NHS hospital has said it wants to pull out of the contract as financial cuts and a surge in A&E demand has left it "unsustainable".
Circle Holdings, which operates Hinchingbrooke Hospital in Cambridgeshire, has said a cut in funding, an "unprecedented" rise in A&E attendees and a lack of care places for patients awaiting discharge has left the trust "no longer viable under current terms".
In a statement to the Stock Exchange, Circle said it has entered into discussions with the NHS Trust Development Authority (TDA) with the view to ensuring an "orderly withdrawal" from the current contract.
The firm took over from the struggling hospital in 2012 when it was on the verge of closing. Described as a "financial and clinical basket case", Hinchingbrooke had debts of £40m.
Circle said funding for the hospital has now been cut for the financial year by 10%. It has also had to pump £4.84m into the trust and could make a final support payment of £160,000 to continue to support it.
The company's current contract states it is allowed to withdraw if spending exceeds £5m.
Steve Melton, Circle's chief executive, said: "Like most hospitals, over the past year Hinchingbrooke saw unprecedented A&E attendances and not enough care places for healthy patients awaiting discharge. At the same time, our funding has been cut.
"We also believe that inconsistent and conflicting regulatory regimes compound the challenge for acute hospitals in this environment.
"This combination of factors means we have now reluctantly concluded that, in its existing form, Circle's involvement in Hinchingbrooke is unsustainable."
The news of Circle's withdrawal arrived after A&E departments across England and Wales were put under scrutiny after it was revealed their waiting times had hit a 10-year low as more than 92% of patients do not get seen within fours hours.
A Department of Health spokesperson said: "We're disappointed Circle has made this decision.
"There will now be a managed transfer of the running of the trust and patient care will not be affected."