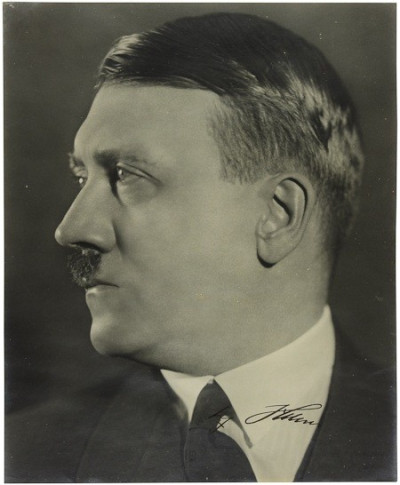 Adolf Hitler's diary of expenses and love letters sent by Joseph Goebbels are among the huge collection of World War Two memorabilia going under the hammer in an auction house in Connecticut.
The 1,330 lots are expected to receive bids totalling over $300,000, with other items include a diary kept by Nazi propaganda minister Goebbels during high school as well as hundreds of yellow "Jew stars" that millions were forced to wear before being sent to concentration camps.
There is even the opportunity to bid for a lock of hair from a former girlfriend of Goebbel, which he kept in an envelope.
Bill Panagopulos, the owner of the Alexander Auction House in Stamford, Connecticut where the auctions are taking place, believes a wave of new buyers is the reason why Nazi and World War Two memorabilia continues to be so popular.
"People want souvenirs - I would even sell Hitler's moustache," he joked to German newspaper Der Spiegel.
The people who are after these macabre memorabilia come a wide range of backgrounds, from wealthy Jewish bidders who wish to put their purchases into museums to private historians. But not, as Panaopulos insists, neo-Nazis or white supremacists.
"Our buyers aren't neo-Nazis," Panagopulos counters. "They wouldn't have the brains or the money."