Europe's largest women's prison HMP Holloway – which has housed prisoners ranging from suffragette campaigners to British fascists – is to close, Chancellor George Osborne confirmed Tuesday, as part of a wide-ranging programme of prison reform that will see many of Britain's oldest institutions shut down.
Holloway, which has exclusively held women and young offenders since 1903 but operated as a prison since the 1850s, had been criticised for over 15 years for over-crowding and poor conditions. Holloway was earmarked for demolition in a Conservative plan from earlier this year which added Brixton, Pentonville and Reading as other Victorian institutions that will be phased out as nine new facilities are built.
"I can tell the House that Holloway Prison – the biggest women's jail in Western Europe – will close. In the future, women prisoners will serve their sentences in more humane conditions better designed to keep them away from crime," Osborne told MPs during the Autumn Statement.
"By selling these old prisons we will create more space for housing in our inner-cities. For another of the great social failures of our age has been the failure to build enough houses."
Holloway has had its fair share of famous and infamous inmates, including key figures in the women's suffragette movement who were failed and force fed at the facilities after going on hunger strike. A private cottage on the site also hosted British Union of Fascists leader Oswald Mosely and his wife, Diana Mitford, until 1943. Moors murderer Myra Hindley was also jailed at Holloway.
Holloway was also the site of five executions including Ruth Ellis, the last woman to be put to death in the UK, in 1955. The execution of Ellis, a nightclub hostess who shot dead her married lover outside a Hampstead pub, was a rallying cry for campaigners in the run up to Britain banning the death penalty in 1964. The bodies of the five women executed at the prison were buried in the ground until the 1970s, when they were exhumed and re-buried as part of a redevelopment project.
The announcement has been welcomed by prison reform campaigners. Commenting on Osborne's statement Juliet Lyon, director of the Prison Reform Trust said: "Selling off Holloway for social housing is the clearest message to the courts that prison is not the place to dump vulnerable women who have committed petty, non-violent offences and who have so often been victims of domestic violence and sexual abuse themselves.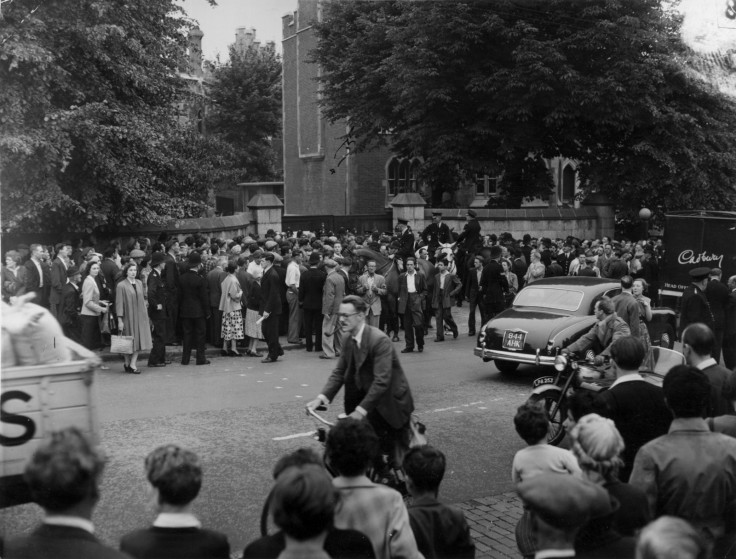 But she cautioned that the money saved must be used to help rehabilitate female prisoners.
"The money raised must be invested in effective community sentences and women's centres and not just funnelled down the prison building drain. Justice Ministers across the UK are saying that they will act to reduce the needless imprisonment of women. This means that women who have offended will have their first real opportunity to beat drugs, drink, mental illness and crime, and take responsibility for their lives, and those of their children. Most will take it," she said.
Others have warned that the closure of the prison may see women prisoners being relocated to institutions that could far away from their homes and families.