Autumn Statement 2015: George Osborne promises police funding will not be cut in England and Wales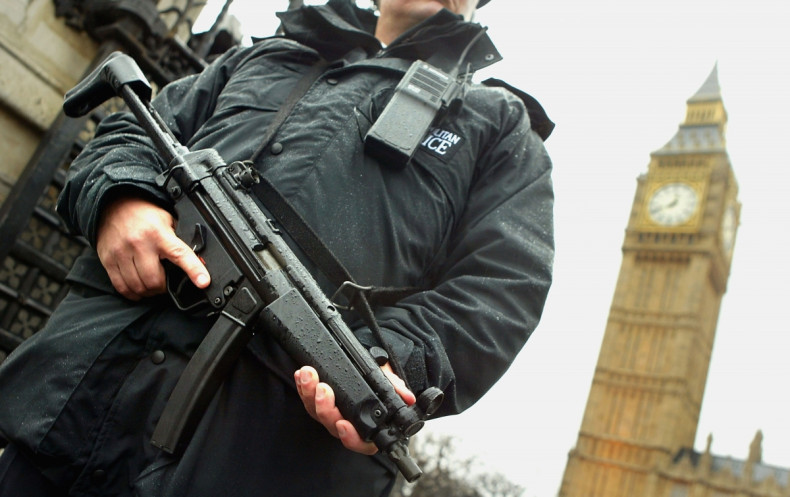 George Osborne pulled a so-called "rabbit" out of his economic hat when he unexpectedly announced that funding for police forces in England and Wales will not be cut. The chancellor made the surprise declaration during his joint Spending Review and Autumn Statement in the House of Commons on 25 November.
"Now is the time to back our police and give them the tools to do the job. I am today announcing that there will be no cuts in the police budget at all. There will be real-term protection for police funding. Mr Speaker, the police protect us and we will protect the police," he told MPs.
The commitment came after David Cameron promised to increase the workforces of the intelligence agencies by 15% or 1,900 additional spies, in the wake of the Islamic State- (Isis-) linked terror attacks on Paris. The Metropolitan Police commissioner Bernard Hogan-Howe, the Mayor of London Boris Johnson and the Police Federation for England and Wales subsequently warned that cuts to the services would put the public at risk.
The chair of the Police Federation, Steve White, wrote to the home secretary, Theresa May, ahead of Osborne's statement. "While we welcomed the announcement of an additional £2bn funding and recruitment plans for an extra 1,900 staff for MI5, MI6 and GCHQ, we were bitterly disappointed that there was no mention of policing," White warned.
"The cuts have so far resulted in the loss of 17,000 police officers and almost the equivalent number of support staff. The impact of this is already being felt across communities and officers are telling us they are struggling to cope as it is. Any further cuts could seriously jeopardise public safety."
The pressure, alongside the concerns raised by Johnson, Labour and Hogan-Howe, seems to have done the trick after Osborne's surprise pledge.
---
Make sure to follow @IBTUKPolitics, @IBTUKBiz and our live blog for all the news, views and reaction from the Autumn Statement and Spending Review.