Autumn Statement: Watch John Bercow tell Labour MP to 'take up yoga' after he heckles George Osborne
Speaker of House warned Labour MP Clive Lewis "to get a grip"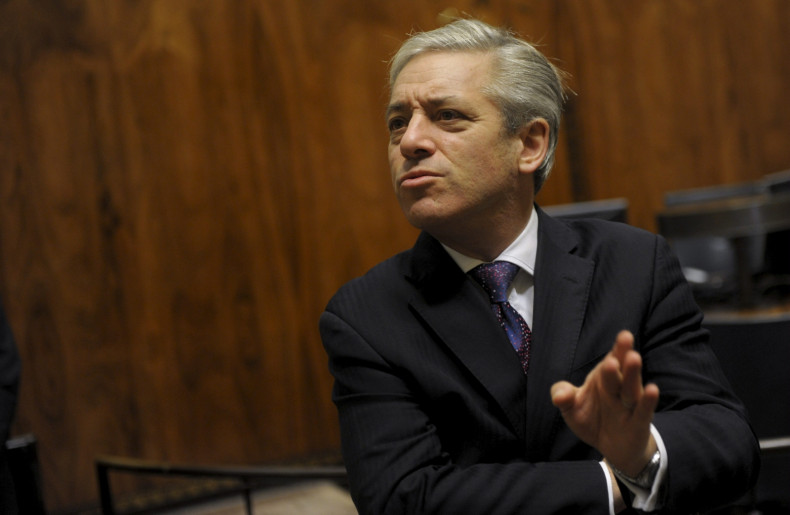 The Speaker of the House of Commons, John Bercow, was forced to make an unusual recommendation during George Osborne's joint Spending Review and Autumn Statement on 25 November. The former Conservative urged Labour MP Clive Lewis to "take up yoga" after the left-winger heckled the chancellor.
Lewis, 44, first entered parliament in 2015 after winning the Norwich South seat at the general election, with a majority of more than 7,600 votes. The victory over incumbent Simon Wright meant Labour regained the seat from the Liberal Democrats, who were reduced to just eight MPs in total.
The former Territorial Army officer, who has backed pro-Jeremy Corbyn pressure group Momentum, landed himself in hot water when he shouted out from the green benches during Osborne's big announcement. "Get a grip of yourself man," Bercow said when he stopped proceedings. "Take up yoga you'll find it beneficial."
The intervention came as Osborne revealed he had decided, among other things, to scrap the government's tax credits cuts and give the NHS an extra £3.8bn ($5.7bn) in 2016/17. The chancellor also disclosed that the Office for Budget Responsibility (OBR) estimated that the UK's GDP rate would grow by 2.4% in 2015, 2.4% in 2016, 2.5% in 2017, 2.4% in 2018 and 2.3% in 2019.
Make sure to follow @IBTUKPolitics, @IBTUKBiz and our live blog for all the news, views and reaction from the Autumn Statement and Spending Review.