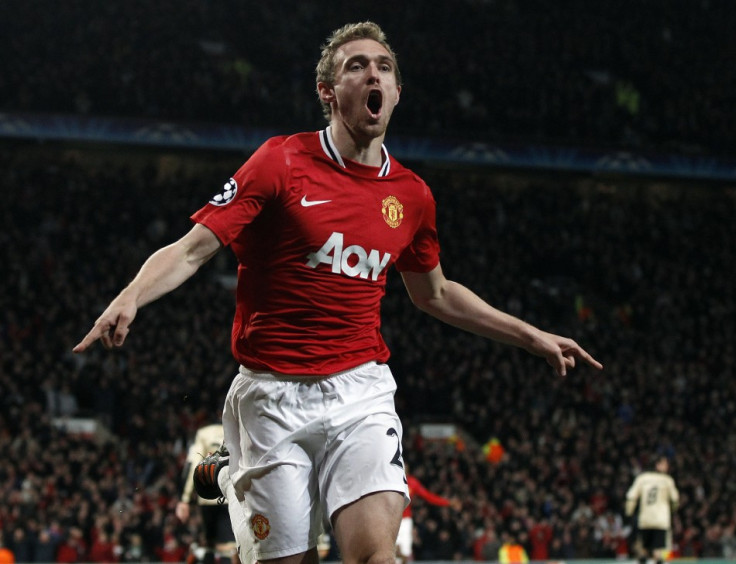 Friends of Manchester United midfielder Darren Fletcher have lambasted a hoax twitter account posing as the Old Trafford star.
According to the Daily Record, the fraud set up a bogus account of the Manchester United player following his recent admission that he is suffering from a chronic inflammatory bowel condition.
The fake twitter user posing as the aforementioned Manchester United midfielder reportedly duped a host of people who also suffer from ulcerative colitis disease, into sending their best wishes to the ill 27-year-old.
On Tuesday Manchester United released a statement that confirmed Fletcher would be taking an indefinite break from football in order to return to full health, and the fake account, @thefletcher24, has subsequently been making light of the Old Trafford hero's recent problems.
A friend of the Manchester United star told the Daily Record: "It's awful that people apparently suffering from serious illness are being misled in this way. It has all become a little sinister."
The bogus account clearly states it is an unverified parody of the Manchester United star but it has not stopped the person interacting with a number of fans who have paid tribute to Fletcher.
One user, who claims to also suffer from the aforementioned disease, urged the Manchester United talisman to 'Get well soon...I know what you are going through because I have it as well'.
Manchester United have confirmed the Twitter user has absolutely no association with their player and have warned fans to be careful when interacting with accounts alleging to be associated with the Premier League giants.
A Manchester United spokeswoman told the Daily Record: "We always warn fans to be wary when they believe they are speaking to players on social networking sites."
Manchester United manager Sir Alex Ferguson recently suggested the club had made exactly the right call on Fletcher following the news of his struggles.
"The medical people have made the right decision," The Manchester United boss told Sky Sports News. "They regarded Darren's health as the more important issue and we as a club agree with that.
"He's not been in training - he's been in hospital for a few days. He'll rest now."