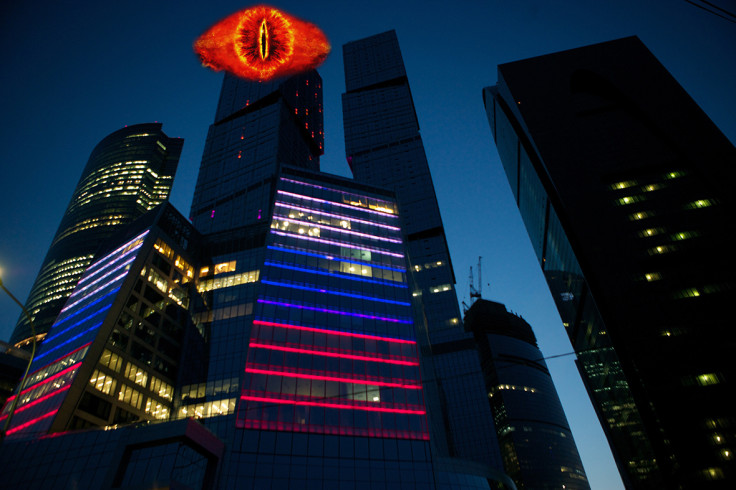 The wacky news that a Russian art group will erect a real-life Lord of the Rings 'Eye of Sauron' as a tribute to JRR Tolkien's saga and its film adaptation has apparently agitated the country's most revered institution, the Russian Orthodox Church.
Archpriest Vsevolod Chaplin, who is head of the synodal department for church and society relations, even hinted at a possible divine retribution for the profane symbol.
"It is a demonic character," he told radio station Moscow Speaking. "A symbol of triumphant evil rises above the city. It's almost the highest object in the city. Is this good or bad? I'm afraid mostly bad. Let's not be surprised then if something goes wrong in the city."
He added that such large-scale installations should be negotiated "if not with the population at least with some cultural authority".
Russian art group Svechenie will install the famed Eye of the dark lord of Mordor engulfed in flames on the roof of the IQ-quarter complex at the Gals-development company in Moscow international business centre. The group said that the installation will "let millions of fans visit Middle-earth [Tolkien's fictional world]" according to RT.
Used as armour and shields for the Orcs of Mordor, the "lidless, wreathed in flame" Eye is used by evil Sauron to "see all". It is attracted to the Ring, so whenever someone has put on the Ring, the Eye will look in that direction.
Chaplin's worries are shared by priest Angton Borisov, who in an interview with Pravmir.ru said: "If we look at the works of Tolkien from a religious perspective, the appearance in Moscow of this frightening and sinister Eye is a not very pleasant phenomenon."
The video project will be installed on 11 December to celebrate the theatrical debut of the final part of Peter Jackson's Hobbit trilogy Battle of Five Armies.