An emotional Ferne McCann broke down in tears on today's (11 May) This Morning, with presenter Holly Willoughby rushing to console the pregnant reality star on her return to the programme.
The 26-year-old was distraught as she chatted to Willoughby and co-host Philip Schofield for the first time since her ex-boyfriend Arthur Collins was arrested following an acid attack in an east London nightclub which left two people partially blinded.
The appearance was also the first time McCann has stepped in front of the camera since confirming she is expecting Collins' child.
McCann – who has starred on the likes of TOWIE and I'm A Celeb – candidly spoke about her fears of being judged by the public and the shock she experienced when discovering she was pregnant.
Despite looking well and happy to be back at first, the star broke down in tears during the chat, prompting Willoughby to get up and give her a big hug.
McCann said: ''I'm actually feeling good and positive because being pregnant has given me strength and hope to get through it. This isn't how I imagined my first pregnancy to be but it's not about me or what happened. My main concern and priority is the baby."
The star welled up with tears before adding: "Sorry, I'm going to try and be really strong, I really don't want to cry. I think, 'are the public going to judge me and have an opinion about it?'."
McCann claimed that her family and friends have been a huge support in this difficult time.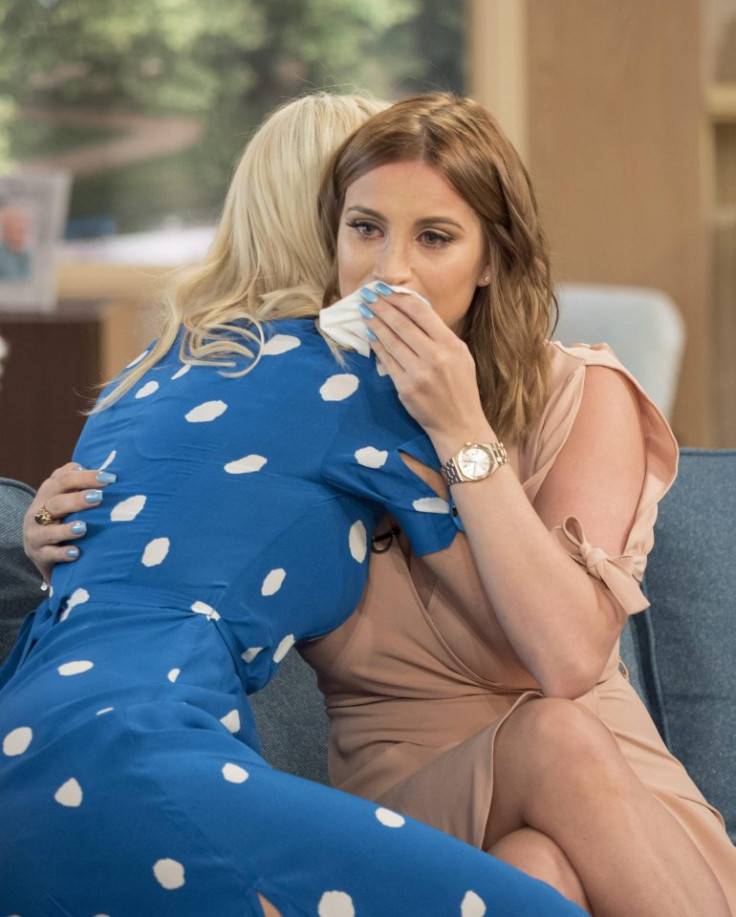 She went on: "You just surround yourself with family and friends and I've got such a strong support group with my mum and friends. That was my main concern and that's the reason why I haven't spoken to anyone.
"This is the first time I'm having a chat because when most women are pregnant, they don't normally announce it or tell anyone until the three month stage. I didn't need to worry because the public have been, I want to get my words out, sorry... so amazing and supportive."
This Morning viewers were quick to show their support for McCann, with one tweeting: "I feel so sorry for Ferne McCann... and now she's left pregnant with his baby," as another put: "look at Ferne McCann, it's ruined her life. #ThisMorning".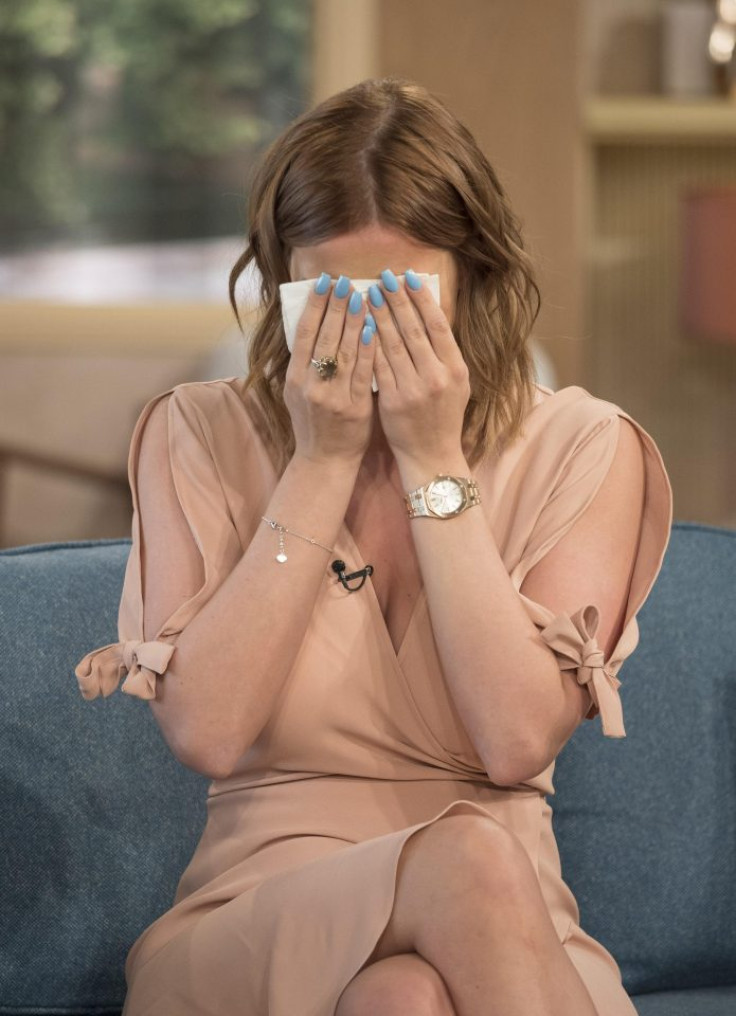 A third added: "how inspirational and amazing is @fernemccann , massive respect for you for opening up, and your baby is extremely lucky to have you".
Another viewer wrote: "You are such a strong, brave woman and your interview on @thismorning was so honest. Your baby is lucky to have you as a mummy".
This Morning continues weekdays at 10.30am on ITV.