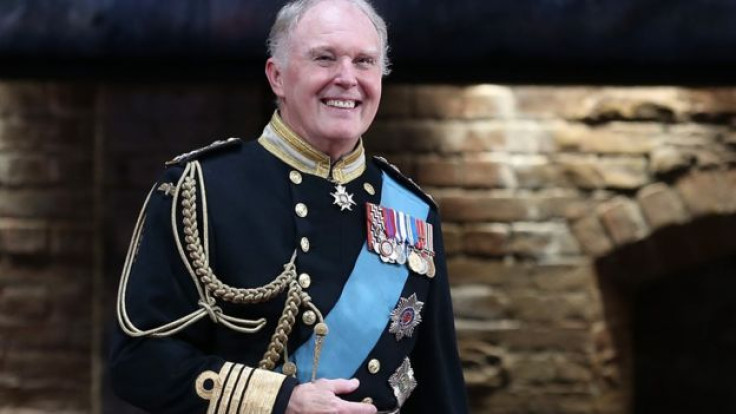 Neither a borrower nor a lender be – a very famous line from Hamlet and the closest we'll ever come to knowing what William Shakespeare felt about nicking ideas.
But as King Charles III premiered to the viewing public on BBC2 last night (10 May), it was met with a largely great, yet mixed, response aside from it coming across as a mish-mash of several Shakespeare plays such as Macbeth, King Lear and Hamlet.
Writer Mike Bartlett adapted his future history, politically-charged play – originally shown at London's Almeida Theatre in 2014 – to the screen with the help of director Rupert Goold and a lot of the original cast. This includes the brilliant and late Tim Piggott-Smith who played Charles and was by far the best thing about it, camera-facing soliloquies and all.
Despite Prince Harry romancing a woman from a south London tower block and giving up his royal title, Diana's ghost showing up at various points of Buckingham Palace and Kate Middleton being a mastermind, fag-smoking manipulator, many people loved it.
Bet Mr Bartlett wiped a few sweatbeads from his forehead when he was scanning the #KingCharlesIII Twitter hashtag last night...
The play was boldly written in blank verse – which is a tough old thing to do and only really mastered by Christopher Marlowe (Doctor Faustus) and Shakey – who both wrote much of their plays in unrhymed iambic pentameter. But the actors, impeccable production and spiky script won the public over with King Charles III.
One person wrote on Twitter: "Charlotte Riley - modern day Lady MacBeth - delicious! #KingCharlesIII" as another wrote: "#KingCharlesIII was one of the best things I've seen on tv in long time! @BBC".
A third added: "Caught most of #KingCharlesIII. Refreshing to see this out there - great dialogue and challenging storyline. Escapism at its best".
While a fourth said: "#KingCharlesIII Funny programme that was last night! Numerous mentions about #PrincessDiana and even ghostly appearances of her!"
Some were a little confused, with one stating: "Am still not sure about #KingCharlesIII last night. Intriguing and well done, but odd at same time. I bet Kate and Wills also not happy!"
Another tweet: "#KingCharlesIII It was disappointing. Well cast but with dated subject matter. The Shakespearean dialect quickly grated too."
While someone else said: "I found watching that play quite uncomfortable. Weird! Don't know why? #KingCharlesIII" as another watcher tweeted: "#KingCharlesIII seems a bit weird with the mixture of Shakespearean language and poor rhyming ,and whats with the ghost of Diana !!!".
The controversial drama was no doubt a sharp contrast from the influx of royal television shows we've been inundated with including The Crown, Wolf Hall, Victoria, The Windsors and The White Queen just to name a few.
If you missed King Charles III, make sure to watch it on catch-up here.