Nearly 40 women have come forward and accused Hollywood director James Toback of sexual harassment in the wake of the Harvey Weinstein revelations.
The recent scandal in Tinseltown has opened up a can of worms as 38 individuals have now come out with stories of sexual abuse about the 72-year-old American screenwriter and film director, best known for writing 1991 crime-drama film Bugsy in which he was Oscar-nominated for.
A report by the Los Angeles Times report that the women claim he framed meetings as interviews and auditions, but they would quickly turn sexual.
Toback would typically invite women, usually in their 20s, to his hotel room where he would dry-hump them or masturbate in front of them. He would allegedly ejaculate in his pants or onto their bodies and then walk away.
Once aspiring actress Starr Rinaldi told the publication that the director approached her 15 years ago in Central Park.
She said: ''He always wanted me to read for him in a hotel or come back to his apartment, like, "How serious are you about your craft?"
''And the horrible thing is, whichever road you choose, whether you sleep with him or walk away, you're still broken. You have been violated.''
In yet another example of an abuse of power, the women told the Times that Toback promised to make them starts and that all they needed to do was ''trust him.''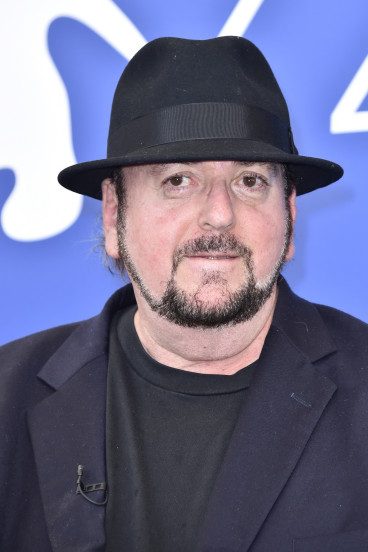 He would allegedly name drop Hollywood stars he was affiliated with from filming projects in order to entice the women.
After getting their attention, he would invite them to a secluded area or hotel room to ''start the process'' that would lead them to fame and fortune.
One well-known actress, who wishes to remain anonymous, recalls an experience in 2000 at a Los Angeles hotel where she believed she would be auditioning.
Toback told her he felt a connection with her, but that she needed to remove all her clothes in order to display the sexual confidence required for the acting role.
She told him: ''I am really uncomfortable,' she replied.'That's the whole point of this exercise.''
The actress ended up taking off her sweater but started to cry as she tried to read out the monologue. Toback blocked the door of the hotel room when she tried to leave and said that he needed to ejaculate.
None of them women contacted the police at the time out of fear of retaliation, it was reported, with some claiming that Toback threatened him.
Twice-married Toback is currently married to Stephanie Kempf, who he shares one son with. He developed a reputation as a sexual predator after the 1989 issue of Spy Magazine called The Pickup Artist's Guide to Picking Up Women," detailed how Toback would "hang out on the streets of the Upper West Side in New York City, and approach women.