Hollywood is in shock, following the tragic and sudden death of actor Anton Yelchin at the age of 27. The actor, who was best known for playing Chekov in the new Star Trek movies, died in a freak car accident at his San Fernando Valley home on Sunday (19 June).
Yelchin was born in St Petersburg, Russia, in 1989, the only son of renowned professional figure-skaters Irina and Viktor Yelchin, the two prominent stars of Russia's Ice Ballet. The family was forced to flee to the US as political refugees when Yelchin was a just a child.
He spent his formative years in Los Angeles and later attended the University of Southern California.
He first made his mark winning roles in TV, gaining recognition for his portrayal of teenager Byrd Huffstodt on Showtime's Huff. HisTV credits also included the alien abduction miniseries Taken, The Practice and episodes of Criminal Minds, Law & Order: Criminal Intent and NYPD Blue.
He garnered critical acclaim in the independent film scene as he went on to become the break out star of crime thriller, Alpha Dog, as well as teenage comedy Charlie Bartlett, Jodie Foster's The Beaver and Sundance Film Festival winner, Like Crazy.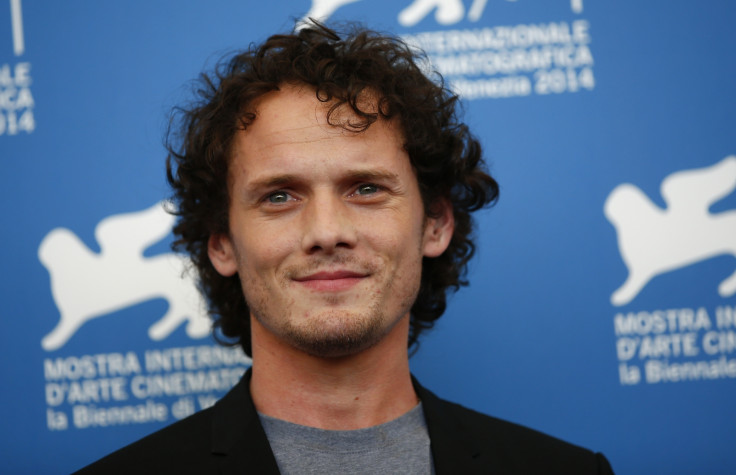 A rising star of mainstream cinema, Yelchin also secured roles in Terminator Salvation, Jim Jarmusch's Only Lovers Left Alive, and Hearts In Atlantis, which is based on a novel by Stephen King. While he won acclaim for his performance in ensemble horror, Green Room, Yelchin was best loved for his portrayal of Pavel Chekov in the rebooted Star Trek films.
He stars in Star Trek Beyond, the latest reboot, which is due for release in July, while the actor was set to star as Mr. Mercedes in AT&T Audience Network's 10-episode adaptation of the Stephen King novel.
As news of his death broke on Sunday (19 June), celebrities who knew and admired the actor turned to social media to express their shock at his passing.
Deadline reports that Paramount issued a statement saying: "All of us at Paramount join the world in morning the untimely passing of Antony Yelchin. As a member of the Star Trek family, he was beloved by so many and he will be missed by all. We share our deepest condolences with his mother, father and family."
The official Star Trek website has posted a biography of the actor, who starred in Star Trek and its reboot sequel Star Trek Into Darkness.
Star Trek co-star John Cho led the tributes, describing Yelchin as "curious, beautiful, courageous." I loved Anton Yelchin so much. He was a true artist ... He was a great pal and a great son. I'm in ruins," he added.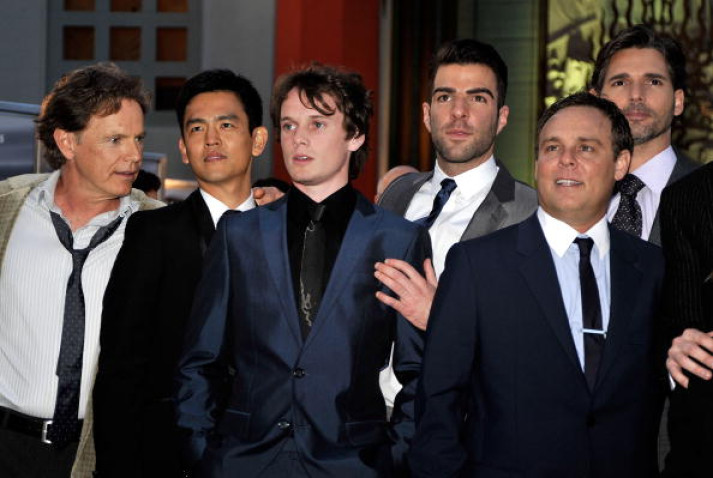 Director J.J. Abrams wrote an emotional tribute on Twitter saying: "You were brilliant. You were kind. You were funny as hell . And you weren't here nearly long enough. Missing you, JJ."
Hank Azaria, who played his on-screen father in Huff said he was "devastated." "He was a very sweet kid. My heart goes out to his family," he tweeted.
Captain America star, Chris Evans, also remembered a "brilliant" actor. "He was thoughtful, kind, and gifted. My thoughts and prayers are with his family," he said.
Guillermo del Toro, who was set to direct Yelchin as part of the voice cast for the upcoming "Trollhunters," called Yelchin "a great creative partner and artist." His role in the Netflix series was only announced earlier this week.
Anna Kendrick, Matt Lucas, Kevin Smith and Olivia Wilde paid tribute to the "bright and brilliant talent" while fans expressed their dismay at another tragic loss in 2016.