Holocaust survivors mark 70th anniversary of Buchenwald concentration camp liberation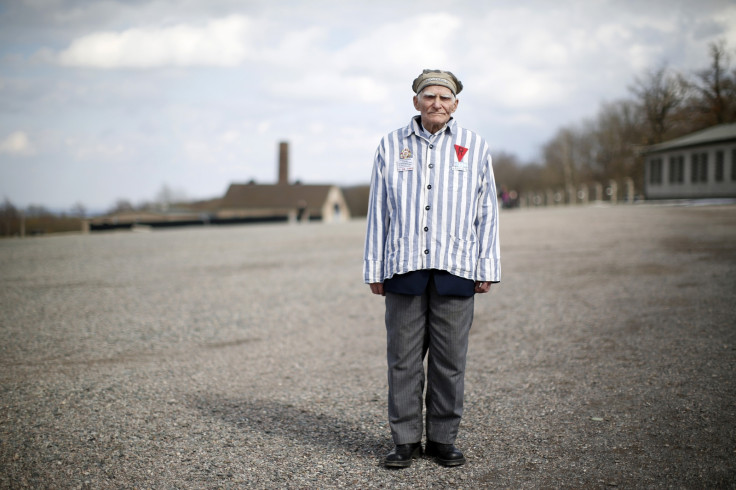 Ceremonies were held in Germany on the 70<sup>th anniversary of the Buchenwald concentration camp being liberated by American soldiers on 11 April 1945. Buchenwald survivor Henry Oster visited the site near the city of Weimar in Germany.
"What I see here, where the barracks used to be, at every barrack there was a pile of dead bodies, this is in your memory forever," he said. "When someone asks how Buchenwald was, you immediately see the dead bodies again."
Oster, a Jewish German born in Cologne, was taken to the Lodz ghetto in Nazi German-occupied Poland in 1941 and later to the Auschwitz-Birkenau death camp. His father died of starvation and his mother was gassed on the day they arrived at Auschwitz, he said according to an AP report.
In January 1945, Oster was sent on a "death march" to Buchenwald as the Nazis forced inmates westward in the face of advancing Soviet forces.
Honouring the dead
"We had no idea the Allies were in Europe, and when we heard noises at about a quarter past three, we looked out of the window — which took a great effort — and one of my friends said with a weak voice 'I think we are getting liberated'," Oster said. "And we thought he had lost his sense of reality like so many people there."
Around 80 former camp inmates travelled to Buchenwald from several European countries as well as Australia, Israel, the US and Canada to take part in a ceremony that included a minute of silence at 3.15pm local time – when the camp was liberated – to remember their murdered co-prisoners.
The Buchenwald concentration camp, equipped with gas chambers, was the largest on German soil in 1945. Over 50,000 people are thought to have met their deaths there under the Nazi regime, including 11,800 Jews.
Many people were executed by SS guards, subjected to medical experiments or forced to work in armaments factories. Thousands more died of starvation and disease.
James Anderson, who witnessed the liberation of Buchenwald as a US army medic said: "The devastation was so tremendous. It was hard for me to believe this was actually happening, you know, and the prisoners were so glad to see us, they would hug us and everything."
© Copyright IBTimes 2023. All rights reserved.