Homosexuals Have 'Gifts and Qualities to Offer Christians' Says the Vatican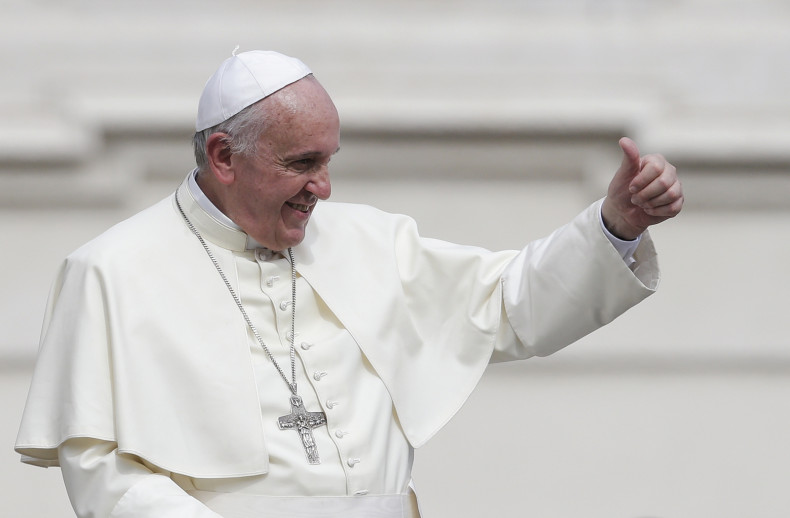 Gay people have good things to offer Christians, the Vatican has said.
The religious institution stated in a document that, although it will not change its position on gay marriage, people should benefit from what homosexuals have to offer.
"Homosexuals have gifts and qualities to offer the Christian community: are we capable of welcoming these people, guaranteeing to them a further space in our communities? Often they wish to encounter a Church that offers them a welcoming home," said the document, know as "relatio".
"Are our communities capable of proving that, accepting and valuing their sexual orientation, without compromising Catholic doctrine on the family and matrimony?" it asked.
The document, read in front of Pope Francis on Monday afternoon, also defined a shift in the relations with homosexuals as "an important educational challenge".
"Without denying the moral problems connected to homosexual unions it has to be noted that there are cases in which mutual aid to the point of sacrifice constitutes a precious support in the life of the partners," the document said.
Vatican expert and author of bestselling book "The Vatican Diaries", John Thavis, told news agency Reuters that the relatio represents "an earthquake" in the Church's attitude towards homosexuality.
"It clearly reflects Pope Francis' desire to adopt a more merciful pastoral approach on marriage and family issues," he said.
The relatio was issued following a week of talks at an assembly of 200 bishops on family issues.
Rev James Martin, a Jesuit author, told news agency AP: "The synod is clearly listening to the complex, real-life experiences of Catholics around the world, and seeking to address them with mercy, as Jesus did."
Pope Francis, who became pontiff in 2013, urged the Church to stop being obsessed with the issue of homosexuality and to stop discriminating against gays.
"If someone is gay and he searches for the Lord and has good will, who am I to judge?" the pontiff told journalists last July.
"The Catholic social teaching says homosexuals have to be treated with dignity and not marginalised."