The pro-democracy demonstrators of Hong Kong have accused the authorities of restraining the opposition ahead of Chinese President Xi Jinping's visit.
The allegations from the protesters came after their application to hold the massive annual parade in the usual venue was rejected. The Civil Human Rights Front (CHRF) said the application was declined by the government department which runs Victoria Park – a traditional protest venue used by pro-democracy demonstrators for years.
"The front believes this was done to welcome the visit of Chinese Communist party leaders and is a move to silence dissenting voices made out of political considerations," the rights group said.
It added that the department has instead allotted the place to a pro-Beijing group called the Hong Kong Celebrations Association, which is going to hold a handover commemoration event in the park during the president's visit.
The Chinese leader is coming to Hong Kong to celebrate the 20th anniversary of handover of the special administrative region, which returned to Beijing's control on 1 July 1997.
The demonstrators have said that they are determined to parade with or without access to Victoria Park and would continue to voice their anger at what they believed as Xi's erosion of Hong Kong's much cherished freedoms.
"It is clearly a political decision. Rallying at the park is not an absolute must. The key thing is the parade," Claudia Mo, a pro-democracy lawmaker, condemning the move, said.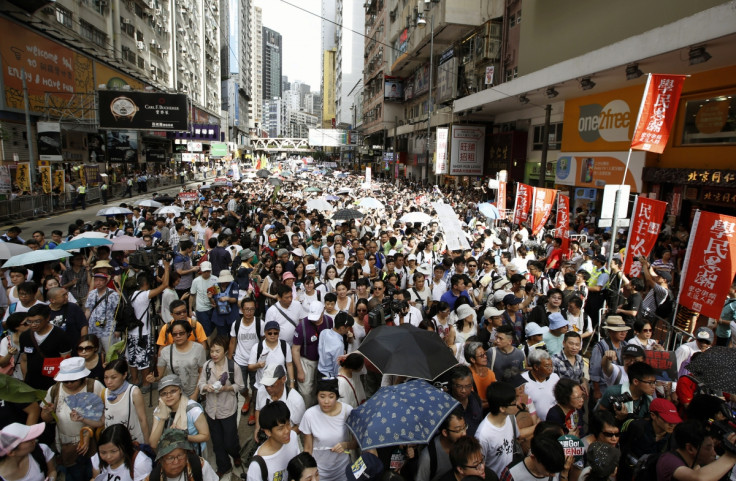 The visit by President Jinping has not been confirmed by the Chinese authorities yet, but reports in Hong Kong media hint that the Chinese politician is going to spend three days in the semi-autonomous city between 29 June and 1 July.
He is also expected to take part in handover celebrations and swear-in function of Hong Kong's first female incoming chief executive, Carrie Lam.