The nine Singaporean armoured vehicles that were impounded in Hong Kong for two months are to make their way back home soon, but an investigation into the matter may lead to criminal prosecution, Hong Kong said.
The vehicles were seized in November when they were returning to Singapore after military exercises in Taiwan, which is thought to have irked China, since it considers Taipei its renegade province.
Singapore's foreign affairs ministry confirmed that Hong Kong officials would release the vehicles and other equipment, easing tensions between China and Singapore. "This is a positive outcome," the ministry said.
Singapore Prime Minister Lee Hsien Loong thanked Hong Kong Chief Executive Leung Chun-ying.
In a statement, the Hong Kong Customs said the vehicles were seized after suspected breach of law, and that its investigation might lead to criminal prosecution.
Hong Kong had earlier said the vehicles were seized as it suspected some "controlled items" were on board.
"Hong Kong Customs has completed its investigation of the suspected breach. The investigation might lead to criminal prosecution," Hong Kong's commissioner of Customs and Excise, Roy Tang was quoted as saying by Reuters.
"The military vehicles and the associated equipment will be returned to Singapore through the carrier."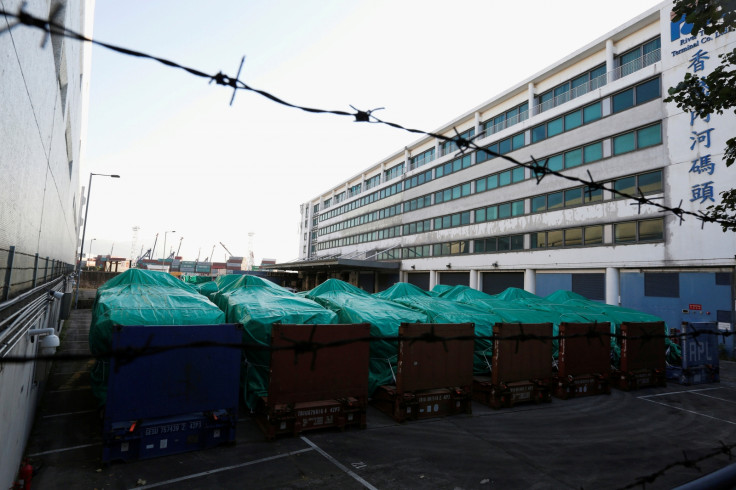 Singapore Defence Minister Ng Eng Hen said in a Facebook page that "SAF Terrexes are coming home to Singapore. Looking forward to this happy reunion with all Singaporeans in the Year of the Rooster."
He told a parliamentary session earlier this month that Singapore had shipped troop carriers commercially for 30 years without any incident.
However, the recent Terrexes shipment prompted Beijing to launch a formal protest, warning Singapore to respect Hong Kong law and the 'one China' policy on Taiwan.
Chinese state media slammed Singapore over the incident and pointed out that in 2012, the city-state had vowed to suspend bilateral military cooperation with Taipei, but the recently impounded vehicles only revealed its "hypocrisy". The incident "adds to the suspicion" that Singapore might be working against the "one China" policy, the Global Times said in an editorial in November.