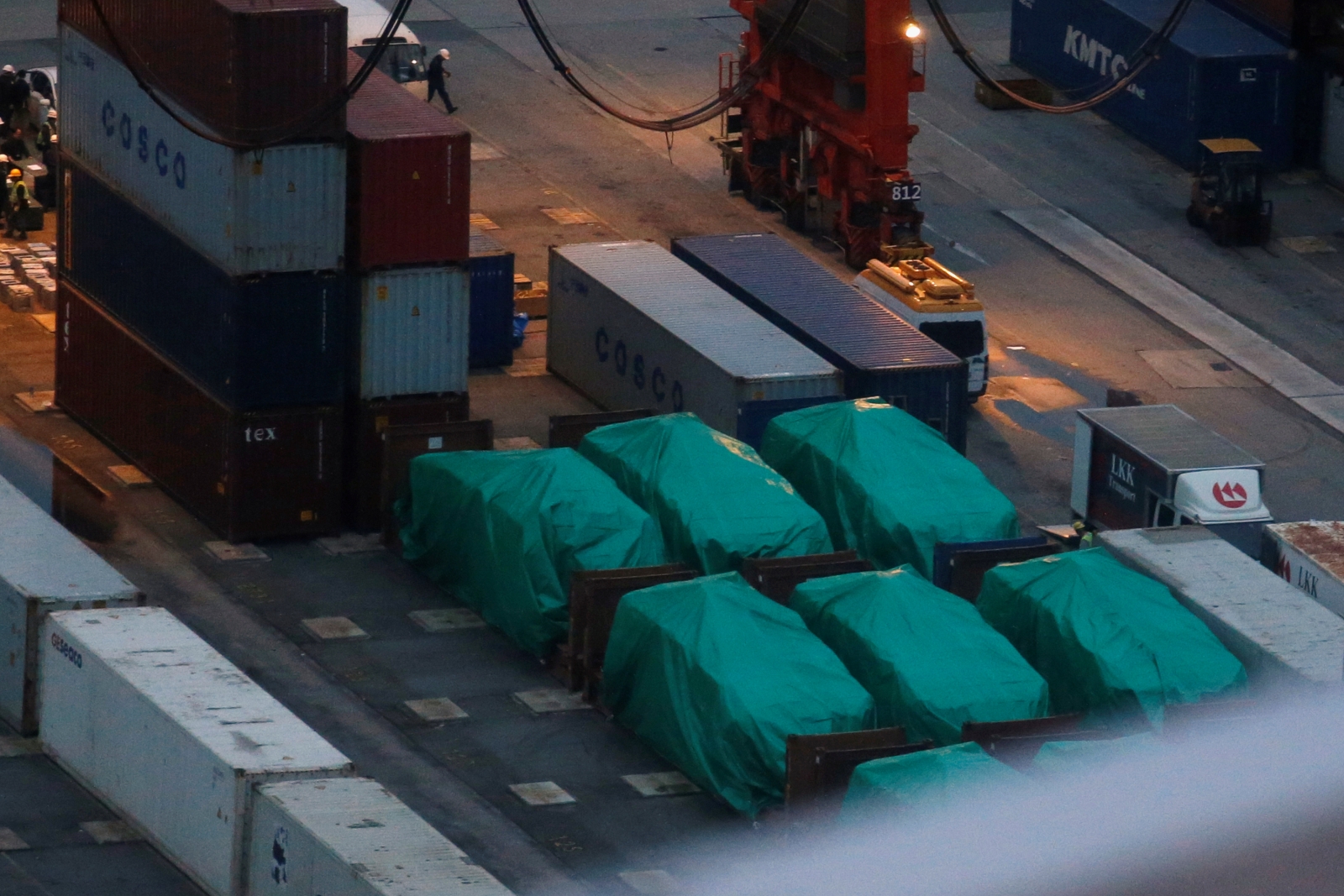 China's state-run newspaper, the Global Times, has cautioned that Singapore's military ties with Taiwan could harm bilateral relations with China. In an opinion piece on Monday (28 November), the communist government's mouthpiece accused Singapore of "hypocrisy" after Hong Kong seized a shipment of Singapore-bound armoured vehicles from Taiwan last week.
China sees Taiwan as part of its own territory under 'One China' rule and has condemned any move by countries to separate Taipei from it or any actions it fears were against Beijing's policies.
The Chinese foreign ministry strongly opposed the nine Singapore-bound cargo ships from Taiwan and said it would not encourage any form of official interaction between Taiwan and countries that have diplomatic ties with Beijing.
"It is no longer reasonable for Singapore to continue... any kind of military exchange with Taiwan," the opinion piece by author Ai Jun said.
It pointed out that in 2012 Singapore had vowed to suspend bilateral military cooperation with Taipei, but the recently detained cargo vessels only revealed Singapore's "hypocrisy". The incident "adds to the suspicion" that the city-state might be working against the "one China" principle, said the paper.
Singapore and Taiwan are reported to have a longstanding military relationship dating back to the 1970s. Singapore's geographic limitation means its troops need to be trained outside the country. The article also said that the two countries might have secretly ratified an agreement to send Singaporean troops to Taiwan every year for training.
China has repeatedly said that it would use force to bring Taiwan under its rule if required and ever since Tsai-ing Wen's pro-independence party came to power earlier this year Beijing has been annoyed with Taipei's actions.
The article also accused Singapore of taking a stance against China on the South China Sea dispute. Singapore claims to be neutral but "it has actually complicated and expanded the scale of the case", it said.
The Chinese government had earlier warned Singapore against getting involved in the territorial row in which Beijing asserts sweeping claims over waters and islands. The Philippines, Brunei, Malaysia and Vietnam too have overlapping claims.
Besides, Singapore allowing US troops to be stationed at its Changi Naval Base only means that the Lion City is working with Washington to contain or deter China, it added.
"If public opinion about Singapore changes in China, it will turn into a huge blow for bilateral ties," the newspaper concluded.