'Honorary Londoner' Taylor Swift spent Father's Day with Joe Alwyn and drove around in a Fiat 500
Romance is going "amazingly well" according to sources.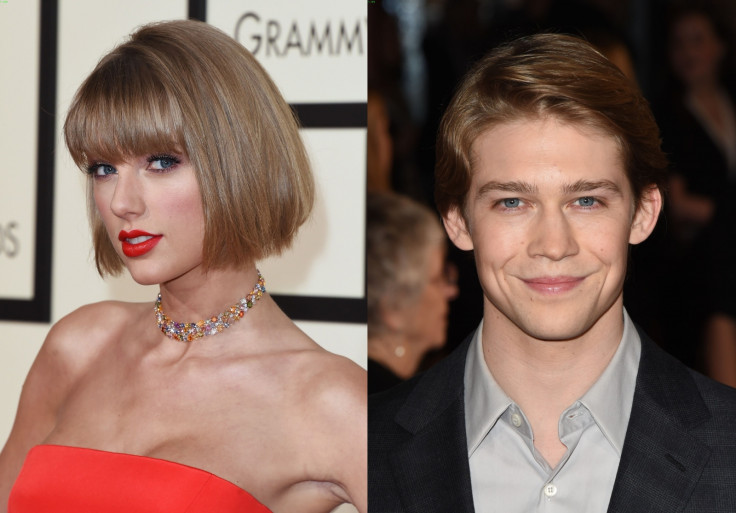 It's fair to say that Taylor Swift is taking a slightly different approach to her new romance with Joe Alwyn than her past high-profile dalliances.
The US singer, 27, has kept mum on the budding relationship after the media frenzy that has surrounded her previous loves including John Mayer, Jake Gyllenhaal, Calvin Harris and most recently Tom Hiddleston.
But despite her unlucky romantic history, Swift is diving into the new relationship head first, and reportedly jetted in to London to spend Father's Day with her boyfriend and his parents.
The romance came to light in April and the pair are said to have spent a lot of secret time in the UK together. They are thought to have begun dating back in October 2016.
According to The Sun, Swift was keen to impress her potential future in-laws by renting a North London property where they "cooked her a Sunday roast".
A source said: "Taylor and Joe flew into London on Friday afternoon so they could spend Father's Day with his dad and picked the most inconspicuous car they could get their hands on to avoid being noticed — a Fiat 500."
Swift – who hails from Pennsylvania and is famed for her autobiographic song lyrics – was a hit with Alwyn's family, with the insider adding: "After spending the weekend together, Taylor offered to host Father's Day at her place with Joe's mum and dad treating her to a classic Sunday roast to show her how the Brits do it.
"Taylor is loving being an honorary Londoner and wants things to stay as normal as possible - things are going amazingly well."
The romance is going so swimmingly that the love birds are allegedly house hunting in the UK capital, with The Sun previously reporting that they had been viewing expensive properties in Chelsea after only eight months of dating.
Swift has also been making low-key visits to Alwyn's North London home, where he lives with his psychotherapist mother Margaret and documentary filmmaker father Richard Alwyn.
Though born outside of London in Royal Tunbridge Wells, Kent, 26-year-old Alwyn was raised in the Crouch End/Tufnell Park region of London. Despite being an introverted child, he secretly wanted to be an actor and became a member of the National Youth Theatre in his late teens. He went on to study English Literature and Drama at the University of Bristol and acted in two student productions at the Edinburgh Fringe Festival.
© Copyright IBTimes 2023. All rights reserved.