Lorde may find herself kicked out of Hollywood's famous girl squad. The Royals singer has apologised for "insensitive" comments reportedly made about her best friend Taylor Swift, who she compared to an autoimmune disease.
In an interview with The Guardian, the 20-year-old singer addressed her friendship with the Bad Blood hitmaker, whom she met in 2013.
When asked how she is able to nurture a bond with someone as famous as Swift, 27, Lorde replied: "It's like having a friend with very specific allergies. There are certain places you can't go together. Certain things you can't do. There are these different sets of considerations within the friendship. It's like having a friend with an autoimmune disease."
The comments immediately sparked a backlash at Lorde, with one questioning how her friend Selena Gomez would feel considering she is battling lupus, an autoimmune disease.
Another critic tweeted: "What an incredibly ignorant analogy to make @lorde," while another weighed in: "An autoimmune disease took away my ability 2 walk. I fought like hell 2 walk again after drs said wouldn't. What @lorde said was f****d up."
Wading into the storm of criticism, Lorde offered an apology via Twitter, writing: "Didn't mention Taylor, but regardless, i f****d up & that was really insensitive. i'm sorry."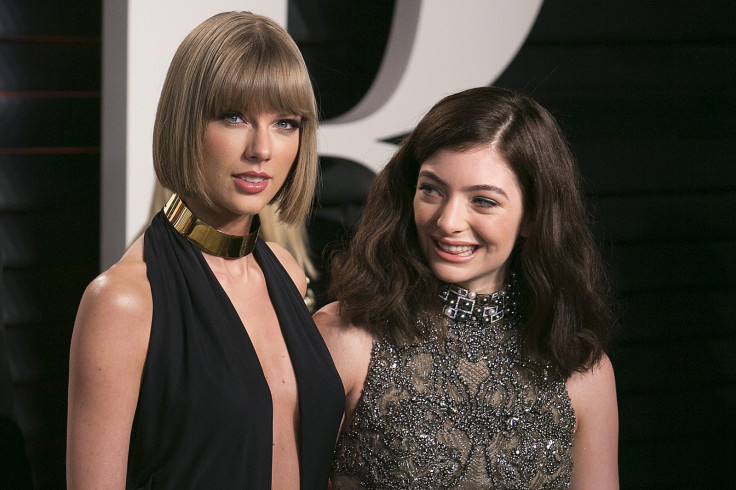 At least one was appreciative of her apology, and replied: "Thank you from a disabled fan w an autoimmune disease. Hope you learn more about ableism and grow from this." One other supporter added: "So I actually have an autoimmune disease - a very aggressive one too, and I actually thought that was a really good analogy."
Swift has not commented on the controversy. The pop star proved herself to be a supportive friend in April, when she promoted Lorde's new single Green Light on Instagram. Swift wrote: "Just gonna make up an interpretive dance to this magnificent bop for the ages ELLA I LOVE YOU."