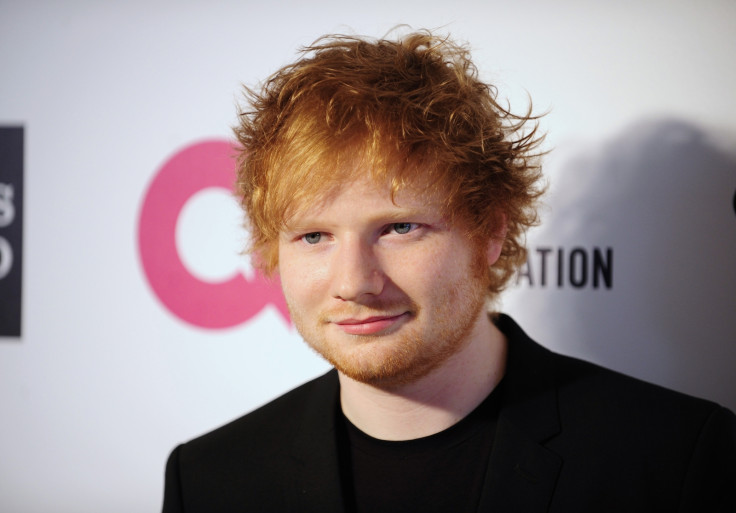 Ed Sheeran's popular hits may not reflect his fights with people, but the singer recently confirmed that he has used his music to reference certain feuds.
"I've done feud songs before but no one cares about them!" he told People Magazine while talking about Katy Perry's recent beef with his celeb-pal Taylor Swift.
Perry reportedly took a dig at the Bad Blood singer in her recent track Swish Swish but Sheeran believes the whole fight was blown out of proportion and Swift can handle herself without any help. "I don't think she needs that [defending] at all," he said while at the 2017 Songwriters Hall of Fame 48th Annual Induction and Awards Gala.
"I don't think feud songs are a hot thing—there's always been beef songs," He added regarding the recent trend of songs attacking other artistes. "It's mainly been like Carly Simon," the 26-year-old said.
In 2015, the You're So Vain singer revealed that the second verse of her track was about Warren Beatty. "Oh, you had me several years ago/ When I was still naive/ Well, you said that we made such a pretty pair/ And that you would never leave..." the song's lyrics reflect the romance the singer shared with the actor.
Swift may not require any defending after all since it seems like Perry recently made efforts to put an end to their feud. The Chained To The Rhythm singer altered the lyrics to Swish Swish during her live-streamed concert and told Arianna Huffington that she was ready to let go of the bad blood.
"I love her and I want the best for her", Perry said. "And I think she's a fantastic songwriter, and I think that, if we can be representatives of strong women that come together despite their differences, I think the whole world is going to go like, 'Yeah, well we can do this'."