Hop-on hop-off red double-decker buses are due to reappear in London on 20 February next year, in a return to the traditional 1960s capital favourite.
The date was revealed as London Mayor Boris Johnson showed off the first of the new Routemaster buses in Trafalgar Square.
The last of the popular driver-and-conductor Routemasters was withdrawn from regular service in December 2005, although some still run on tourist routes in addition to the closed-door, driver-only regular buses.
In his 2008 election manifesto, Mr Johnson had promised a return for a new "green" successor to the Routemaster and pledged to get rid of the ultra-long bendy buses, which have now all been withdrawn.
The first of the new buses will be operated by transport company Arriva, entering passenger service in February on route 38, which runs from Victoria station to Hackney in east London.
In total, eight of the new buses will enter passenger service in the first half of 2012.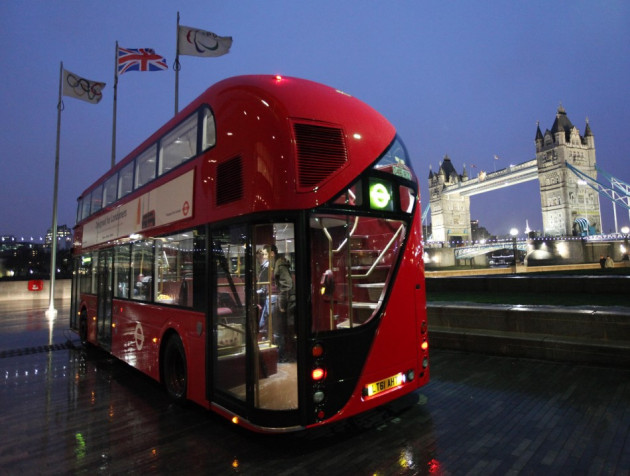 The buses were designed by the London-based Heatherwick Studio, while the Northern Ireland company Wrightbus engineered and designed the vehicles.
Expressing his satisfaction with the new Routemaster, Mr Johnson said: "Christmas has arrived early in the form of this revolutionary new bus whose gleaming coat of red paint and sinuous curves will brighten the day of all who see it humming along our great city's streets.
"It is the latest, greatest masterpiece of British engineering and design, and I am certain it will become a much loved and iconic vehicle akin to the legendary Routemaster from which it draws so much inspiration."
But Val Shawcross, Labour's transport spokesperson on the London Assembly, said: "What London fare payers need to ask themselves is whether spending millions on re-designing buses when we're on the verge of another recession should really be a priority."