Jack Cassidy was drinking heavily on his own the night he died: 11 December 1976. Having failed to meet up with his ex-wife he arranged a date with Tony-award winning singer Donna Theodore. The pair partied at a Los Angeles nightclub until Theodore, who became increasingly uncomfortable at his erratic behaviour throughout the night, asked to be brought home.
Jack continued to drink in bars across West Hollywood and drunkenly stumbled his way back to his apartment, where he lived alone. Falling asleep on a Naugahyde chair, the lit cigarette ignited a blaze in his apartment that was not put out until fire services arrived in the early morning. Dental records and a signet ring identified the body of Jack, who was just 49 when the tragic accident struck.
Jack, much like his son David Cassidy, was a born entertainer, but struggled with an alcohol problem for much of his life. "It's clear to me that David is extremely like Jack. David has his charm, but also his dark side," said David's stepmother Shirley Jones.
David's own battle with booze came to light following a number of high-profile drink-driving arrests. In 2010, he was arrested for DUI following a stop in Saratoga, Florida. According to the arresting officer Tom Jones, Cassidy was polite and courteous. A video released of the incident shows Cassidy asking the officer "What's new pussycat?" during the arrest. More drink driving arrests in 2013 and 2014 confirmed that the former teen heartthrob was struggling with addiction.
Cassidy admitted to being an alcoholic back in 2008 when, during a meeting of The Alcohol and Substance Abuse Prevention Council, he told the audience of 250 people of his problem. "Tonight, I am publicly stating that I am an alcoholic," he said.
Despite the fame he and the other stars of the Partridge Family enjoyed during the early 1970s, Cassidy said his own problem with drink and pharmaceutical drugs only dated back to 2002.
"I certainly never drank or took any drugs or narcotics, contrary to whatever has been printed, when I was doing The Partridge Family'or thereafter for that matter," he said in a 2014 interview with Piers Morgan on CNN.
"I am most definitely an alcoholic," Cassidy said. "And the interesting thing about it and the way you end up with multiple DUIs – I never got arrested for anything until I was basically 60 years old. And I have very, very strong values about what I am and who I am.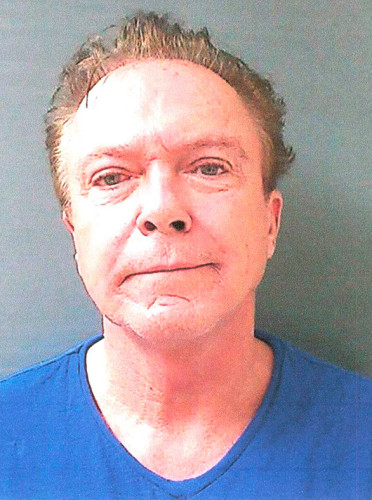 Danny Bonaduce, a fellow member of The Partridge Family who came to success at an even earlier age than his life-long friend David, was also unable to resist the temptations of fame.
The former childhood star became addicted to drink and drugs and even allegedly became homeless following the end of the show. In 1990 the radio host was arrested for attempting to buy narcotics at an anti-drug event in Daytona Beach, Florida. In 1991 he was arrested again for physically assaulting a transvestite prostitute. A 2005 MTV reality show, Breaking Bonaduce, followed the chaotic life of the former child star as he fought addiction and marital breakdown.
"Whenever Bonaduce gets arrested, for some reason, people call me," David Cassidy remarked once.
---
Drinkline runs a free, confidential helpline for people who are concerned about their drinking, or someone else's. Call 0300 123 1110.