For most of us, Christmas means thick slices of roast turkey, potatoes crispy from goose fat and sausages luxuriously wrapped in bacon. So what happens when a vegetarian or vegan puts a spanner in their works with their pesky morals and plant-based diet?
As the number of veggies, vegans, "flexitarians" and "reducetarians" in the UK rise, it's more important than ever to prepare. In the decade following 2006, the number of vegans in the UK spiked by 360%, according to a survey by Ipsos Mori. Separate research by YouGov found that 25% of people have cut back on meat.
It should go without saying but beans on toast, bread and vegan chocolate spread, or a plate of boiled sprouts, carrots and butter beans are not among things acceptable to serve a veggie on Christmas Day. Yet these are among the most disappointing meals that vegans have been served at Christmas, according to a survey by Waitrose.
Another mistake that meat-eaters make is believing they have to prepare a meat substitute in place of a slab of turkey. Please note that most meat substitutes taste about as good as they look. That is: like damp cardboard. It's Christmas, and Jesus didn't die for our sins to be celebrated with some lukewarm tofurkey. Vegetables, on the other hand, can shine with a little TLC.
"I think vegan roasts work far better when delicious seasonal veg are placed centre stage," Grace Regan, founder of London's SpiceBox food pop-up, tells IBTimes UK.
"There's so much you can do with seasonal vegetables to ensure that they're full of complex flavour and often it doesn't involve as much work as you would think. My advice would be to pick a few 'star' vegetables that are in season, for instance pumpkin, kale, sprouts, and pair them with a spice and or herb. Choose an aromatic – garlic, ginger, citrus – and simply roast them all together in an oven."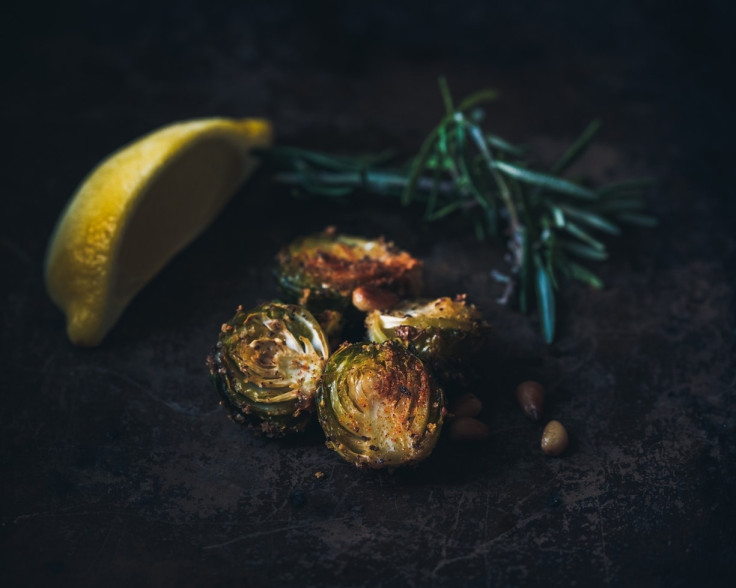 "Rather than just taking ingredients away, for instance broccoli, but without the bacon, it's about using garlic, herbs and spices to create flavour," chimes Rupert Rowley, Head Chef at Fischer's at Baslow Hall. "If you just boil everything, its not going to have an interesting flavour or texture." Ginger and slices of citrus fruit also enhance the flavour of vegetables, says Regan.
"This Christmas, I'll be making a whole roasted pumpkin stuffed with mushrooms and thyme, it's lighter than a nut roast and goes really well with all the other veg dishes," she adds. Other dishes where veg takes centre stage include roasted cauliflower stuffed with kale and chestnuts; and pies and flans made using shop-bought pastry – most of which is vegan (but be sure to check the packet).
And don't ruin your efforts by dowsing meat gravy over your veg. "The worst crime is putting in meat with veg sides so I can't eat them," one vegetarian told IBTimes UK. "For example, making delicious sprouts that have pancetta in with them. And failing to provide veggie gravy. What, I'm supposed to eat a dry roast? Come on!"
"Carefully consider the ingredients that go into the gravy, which would classically contain beef or chicken stock," advises Stuart Cauldwell, the head chef of Roast in Borough Market, who recently created a vegan and vegetarian roast dinner.
"You can make a delicious vegan onion gravy for example, with some staple ingredients available at your local supermarket. At Roast, we prepare vegetable stock (but you can buy some ready made granules from the supermarket) and set it aside. We then sauté onions, garlic, herbs and brown sugar for 10 minutes.
"Once it's caramelised and sticky in texture, we pour in red wine, balsamic vinegar and tamari sauce and simmer until it is reduced by half. We then add the vegetable stock and simmer again for another 10 minutes until we are left with a thick, dark, full-flavoured gravy."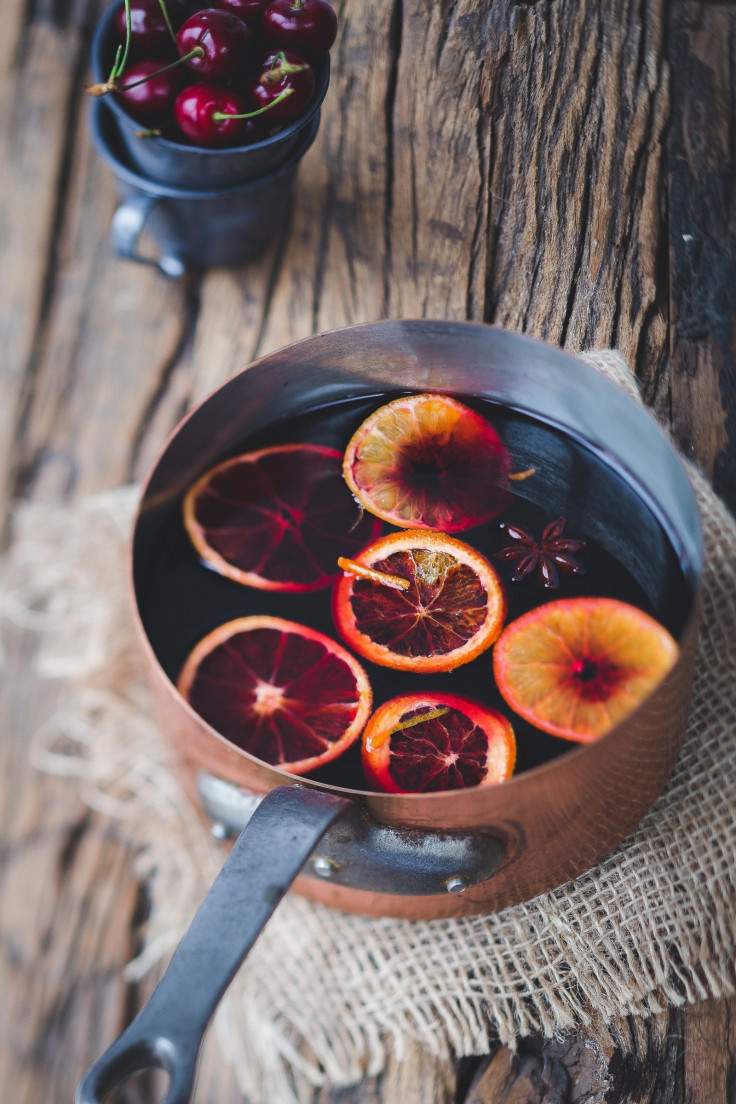 Also remember that many wines and beers aren't vegan or vegetarian-friendly, as they can contain fish bladders, egg whites and gelatin. The eggs in dessert, meanwhile, are easily replaced in sweets with mashed banana, pumpkin puree and sweet potato (which also keeps cake moist). And many snacks, from Kettle Chips to Oreos, are accidentally vegan.
Armed with these tips, both voracious omnivores and vegans will feel welcome at your dinner table – and what's more Christmassy than that?