The Christmas season is truly upon us, and nothing says festive more than a bold red lip. Whether it is a daytime red or to add a touch of glamour to an evening look, we have the guide to choosing the best red for your skin tone and how to make it last.
Orange Reds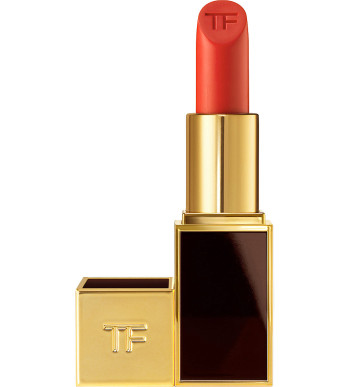 These look great for those with a yellow-based skin tone, and those who don't have too much redness in the skin. If you do love orange-based reds and do have redness make sure you neutralise the redness with your foundation first.
For a stunning luxury Orange-based red lipstick, try Tom Ford's lip colour in wild ginger (£38). This moisturising cream formulation is comfortable on the lips and has fast become a cult product.
For a drugstore alternative, you can look at Maybelline's Colour Drama in Fab Orange (£4.99). This Lipstick is a dupe for the Nars Velvet matte lip pencils for a fraction of the price. For a Matte formulation, they are non-drying and have real lasting power.
Lastly, NYX Soft Matt Lip Cream in Morocco (£5.50) is neither lipstick nor lip gloss, but leaves a silky smooth lip colour that leaves a matte finish when set.
Cool Tone Reds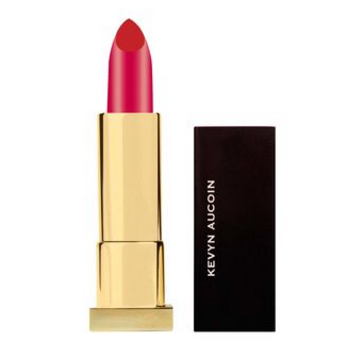 Cool tone reds suit those with cool toned skin best, and have the added bonus of making your teeth look super-white. If you have yellow-toned skin you can wear these colours, but the red will look brighter against your skin.
Try Kevyn Aucoin Expert Lip Colour in Jorjia (£28). This lip colour is long-lasting and nutrient-rich. It also contains antioxidant vitamin E and leaves a lightly glossed finish.
Lancome L'Absolu Rouge in Rubis Exquis (£22.50) is a cool-toned red that works well across all skin types enriched with Lancôme's unique replenishing molecule Pro-Xylane. This lip colour creates visibly fuller and smoother lips.
Ruby Woo by MAC (£15.50) is a classic long-lasting cool toned red that suits cool-toned skin and is a real celebrity favourite that is loved by Taylor Swift.
Neutral Reds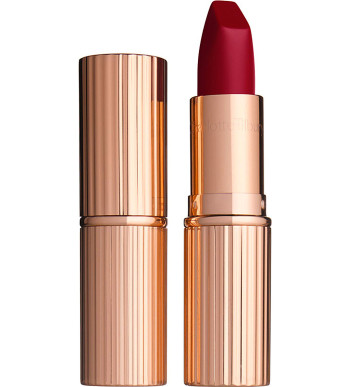 These reds suit everyone, and are usually the real classic toned reds, it's just about choosing your preferred formula.
Charlotte Tilbury Red Carpet Red (£23), is a matte formulation with real staying power to boot. This colour is the ultimate in glamour and the packaging alone gives you a touch of 1920s opulence. This can be worn during the day as it contains SPF or in the evening through dinner with little retouching needed. This is a surprisingly comfortable colour and is one we all need in our collection.
Although matte lips are the rage a classic satin red lip shouldn't go unnoticed. Estee Lauder Pure Color Long Lasting Lipstick in Scarlet Siren Cream (£22) is a long wear, high shine and lip treatment all in one. Estee Lauder Pure Color is extremely comfortable and gives you great protection with an incredible shine.
The Sephora lip cream stain in Always Red (£9.20) is great drugstore alternative. This highly pigmented lip cream features avocado oil for a comfortable, long-lasting, silky lightweight texture.
Dark Reds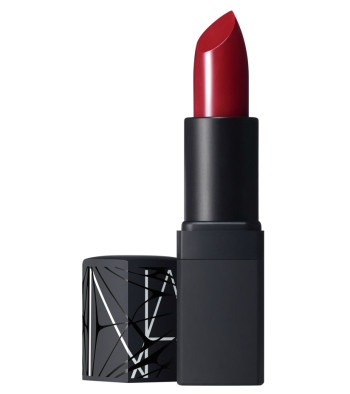 These look amazing on deeper skin tones and are a great alternative to those brighter pillar box reds. Try Nars hardwired lipstick in Deadly Catch (£19.50) for a vampy red that have a high impact colour with a beautiful sheen.
Rimmel Kate Lipstick in Shade 1 (£5.49) is a highly intense colour, sits comfortably on the lips and is formulated with black diamonds to reflect light.
Bourjois Rough Edition Velvet in Grand Cru (£8.99) is a deep wine colour which has a light velvety texture. Apply with your fingers for a light stain or build it up for an intense bold colour
If you want a to try a red, but aren't quite ready for the full bold lip, try a balm. There are so many that add a sheer wash of colour on the lips that moisturise and come with a no fuss application.
Clinique Chubby Sticks lip balm in Chunky Cherry; £17
Revlon® ColorBurst™ Matte Balm in Striking; £7.99
Bourgois Paris Colorboost lip crayon in Sweet Macchiato; £7.99
Application
When it comes to application, preparing your lips is key. Make sure your lips are well exfoliated and use your favourite balm before application. Wipe off the excess balm so in doesn't interfere with your lipsticks formulation and for a more defined look use a lip brush or lip pencil around the edges creating the shape you desire for your lips.
Then go ahead and load up your lip brush with more colour and fill in your lips, or apply straight from the bullet. Blot and layer again. Working in thin layers means your colour is more likely to last.
For a more casual look, use your fingers and push the colour on the lips as you would a lip balm – buffing over the edges for a less solid, formal look.
Jihan-Annesa Turner is a wife, mother and lover of all things beauty-related. She runs her own blog, Jihan-Annesa, covering beauty, fashion and lifestyle. For more reviews, go to www.jihanannesa.com