As soon as winter sets in and the heating goes on, you can practically watch your skin start to dry out and crack. The warm, hydrated feeling of summer is a distant memory and everything is starting to feel a little tired. But there are some incredible new solutions.
IBTimes UK headed to newly opened Pfeffer Sal clinic in the heart of Fitzrovia, central London, to speak to medical aesthetician and skin care expert Tarryn Warren about the miracle working treatments we should be using both at home and in the salon and to check out her exclusive Copper facial.
Having tried and tested a number of routines and products, it was copper that the skin care specialist deemed to be the game changer for tired, dry and ageing skin, and has since looked into new ways to use it on the skin.
Lack of water, central heating and UV damage from office lighting are all to blame for our dulling skin and Warren is out to make sure that we all glow all winter.
The common metal has been used for the care of wounds since the 1960s. Warren said: "Copper is fantastic as it stimulates your skin into hyper repair." Although metals can be volatile on the skin, copper is anti-ageing and replenishing and great for sensitive skin. This has led to the experimental and extremely effective treatments at Pfeffer Sal that involve microneedling copper into the skin to enhance the effects further.
It sounds daunting but the process of micro-needling is extremely common in clinic as it creates tiny holes in the skin that allow a product to penetrate the dermis and epidermis (top layers) of the skin and promote collagen reproduction where as most beauty products simply sit on the surface and do not actually have any benefits.
Taking place after a thorough consultation in the relaxing treatment area, Warren's Copper Ultra Revive facial blends micro-needling and surprisingly enjoyable ultra sound treatment to totally rejuvenate tired skin.
How can we add this ingredient into our daily routine though and what else should we be doing in winter to protect our skin? Warren gave us her top 10 beauty essentials for an easy guide to a fantastic face in and out of the salon this winter: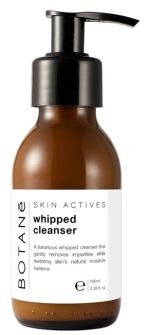 Botanē skinactives Whipped cleanser, £23
The first step to good skincare is a great cleanser. This one by Bontane is beautifully light and luxurious and suits all skin types, removing makeup and dirt with ease. It's paraben, artificial fragrance and mineral oil free, so even the most sensitive winter skin will love this cleanser. This product is exclusive to Pfeffer Sal in the UK.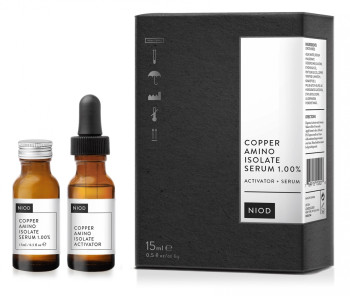 NIOD Copper Amino Isolate serum, £38
This is a true performance artist of the skincare world. Copper helps to stimulate the skin into hyper repair which in turn increases collagen production, heals spots and strengthens the epidermis decreasing sensitivity. Use a few drops of the serum morning and night after cleansing and you will notice results in just a few days.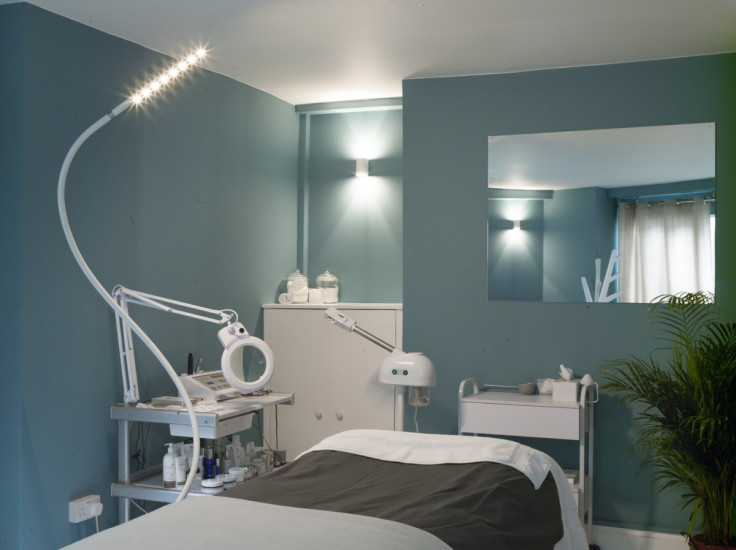 The Copper Ultra Revive facial, £220 (90min)
Using Copper with a combination of micro needling, this power-packed treatment infuses the skin to the deepest layers with a combination of hydration, anti-ageing and nutrient rich ingredients. Forget dull tired skin this winter, this treatment will help balance sensitive and dry skin and also reduce the signs of ageing.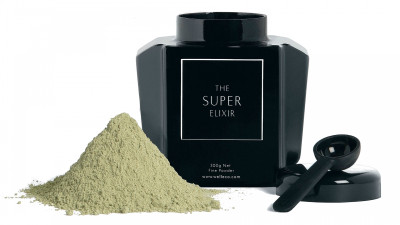 The Super Elixir by Elle Macpherson, £96
Great skin relies not only on what you put on it but also on what you put in it. Making sure your body is getting the right nutrients is the first step towards having really amazing skin.
Packed full of alkalising greens and 45 natural ingredients, Elle Macpherson's power packed elixir will help you achieve optimal skin health as well as boosting your immune system and keep your body fighting fit against the winter bugs. Have 10g daily (approximately two teaspoons) allowing at least seven consecutive days for The Super Elixir™ by WelleCo to start taking effect. Best served in smoothies, coconut water, almond milk or juice, sprinkled on salads or in yoghurt or just mixed with filtered water.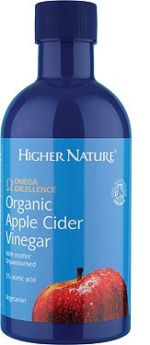 Higher Nature Apple Cider Vinegar, from £6.98
An apple a day keeps the blackheads away. With the dry weather, we build up layers of dead skin on the surface which in turn can cause build up and breakouts. Apple cider vinegar is not only great as a drink with water in the morning but can also be diluted 50:50 with water to make for a high performance toner. The enzymes, nutrients and malic acid help to dissolve dead skin, clear blockages and also balance the natural barriers.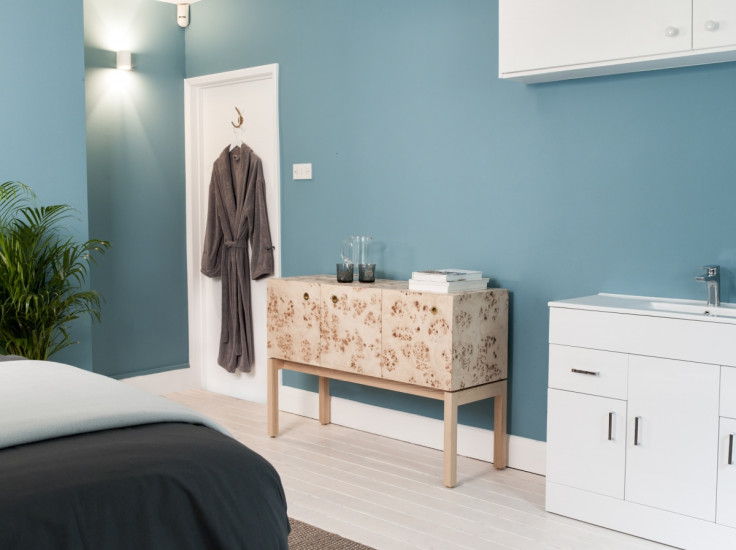 The Essential Facial, £135 (90min)
This Pfeffer Sal facial is completely tailored to your skin to help it rebalance with the seasonal changes. This treatment offers a chance to consult with your therapist on your products and get your skin into a routine that will keep it supple and soft all year round.
This treatment is designed to directly infuse cells with a high potency, pharmaceutical grade vitamin cocktail which is specially selected by your therapist to suit your skin type and requirements. The effects of each custom-blended serum are enhanced by advanced galvanic or mesoporation technology. It's all very scientific, but believe us, it works.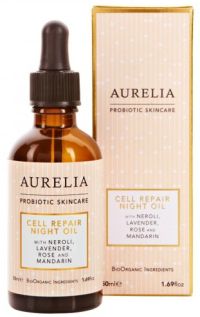 Aurelia Probiotic Skincare: Cell repair night oil, £45
This probiotic night oil is wonderful for skin repair. A few drops in your daily moisturiser during the colder months will also help to soothe and protect skin from daily build up. Aurelia has a beautiful natural fragrance full of sleep enhancing essential oils. We love this oil in the clinic and use it it during our massage to stimulate circulation and drain toxins.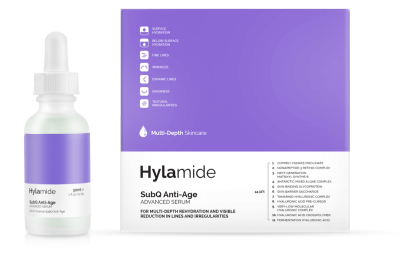 Deciem Hylamide SubQ Anti-Age Advanced Serum, £30
The answer to winter-troubled skin. Freezing temperatures and indoor heating means we lose a lot of water from the skin. Hylamide is packed full of hyaluronic acid, which attracts water into the skin. This is also really good when mixed into serums or used under moisturisers. This product should hold a firm place in your skincare first aid box.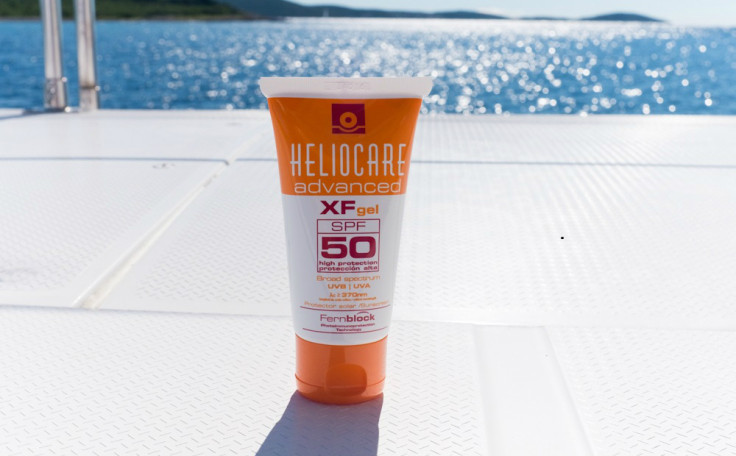 Heliocare Sunscreen SPF 50, £23
This is massively nourishing and provides all important protection against winter sun. It is just as important to protect your skin in the winter months, Heliocare is a gel-based product, so skin soaks it up quickly and acts as a perfect base for the day. And it also smells utterly delicious.
Finally: The Perfect Smoothie and Face Mask, A Pfeffer Sal creation
This is a nourishing skin smoothie that you can drink and also smear all over your skin. Winter skin be gone with this nourishing omega rich smoothie and face mask. Great for dry, dull and sensitive skins.
Ingredients
1 cup banana
1/2 cup berries
3 tablespoons cacao
1 tablespoon coconut oil
1 tablespoon honey
1/2 cup spinach
1/2 pint water
Blend then drink and spread the rest over your face for a quick, nourishing treat for your skin.