Winter Well-being: the best herbal bath oils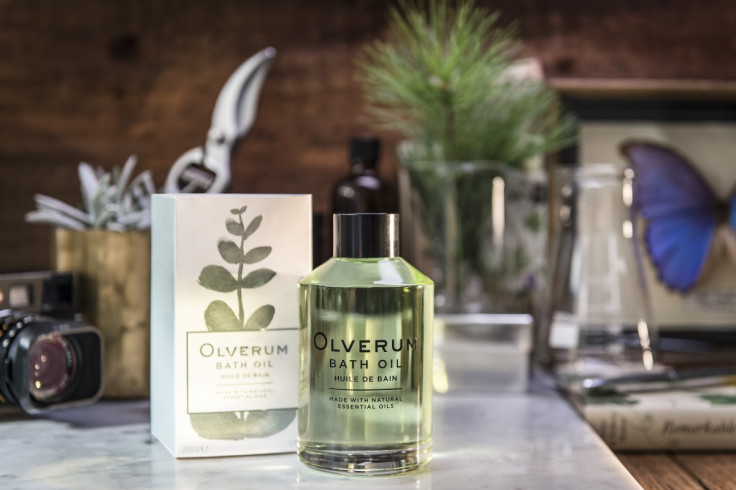 Cold weather and office working are just two of the myriad causes for the constant blocked noses, muscle aches and general cold and flu symptoms that manifest during the winter months and no number of Lemsip capsules will solve. While there are no true medical remedies for colds and the like it has become increasingly popular to revisit the traditional herbs and emollients that have served us well for many years.
Selecting herbal remedies and natural oils gives your bath a relaxing and pleasantly medicinal and unisex scent that also makes them ideal for last-minute Christmas gifts.
The popularity of bath oils has seen a rise recently, noticeable primarily by just how many are available, but finding one that it actually going to do you some good rather that leave you smelling like oily potpourri is the real challenge.
Contrary to some people's beliefs, using oil-based products does not actually leave your skin feeling oily as quality ingredients should be absorbed into your skin. Also when it comes to the price, oils do seem far more expensive than your average bath balm, soak or cream however what you do get is longevity. You will only ever need a few drops per bath to fully enrich the water with natural goodness so you can afford to splurge a little.
Take a look at our selection of the best bath oils to keep you feeling healthy this winter.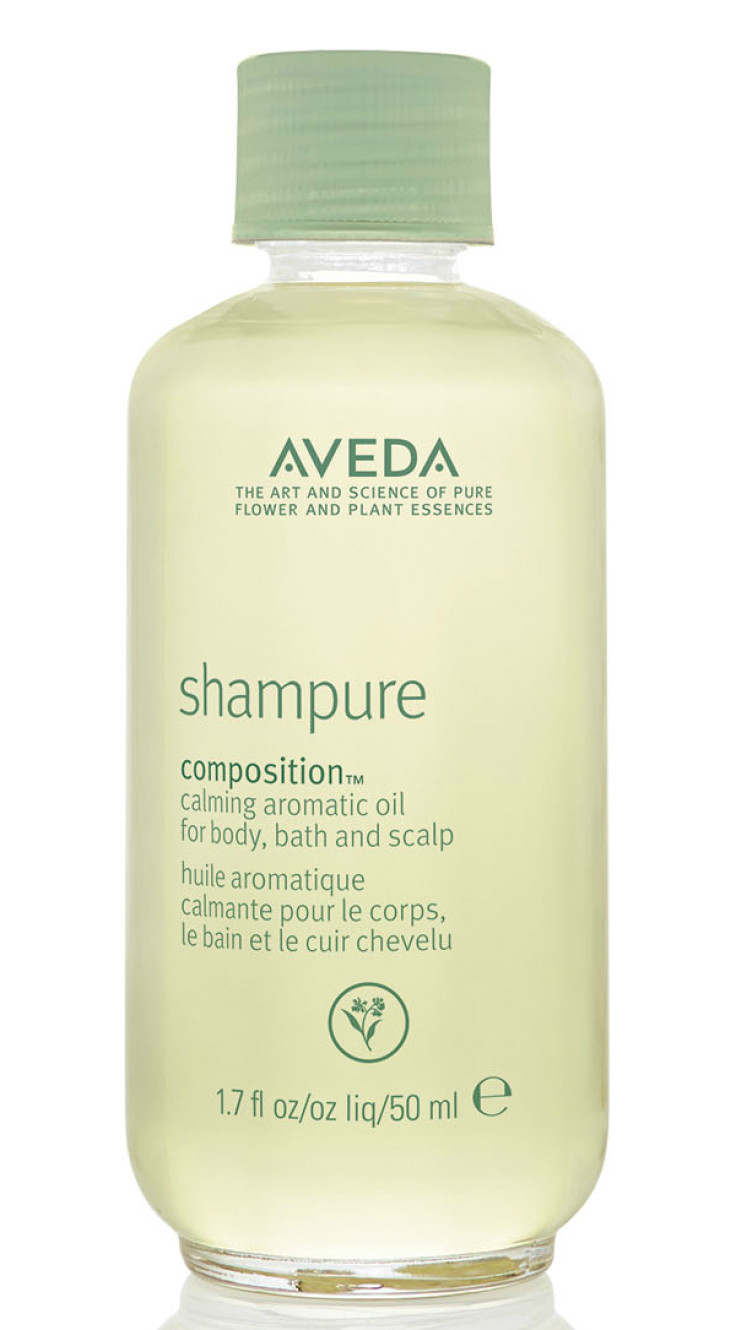 Great for tired skin – Aveda Shampure composition oil; £19.55, LookFantastic
Aveda's Shampure Composition is a fantastic light, multipurpose oil that is great to use as a hair mask or after a shower as well as being a relaxing bath oil. Among the 25 pure flower and plant essences, it contains organic sunflower and meadowfoam oils, which are high in linoleic acid and great for oily skin as well as moisturising.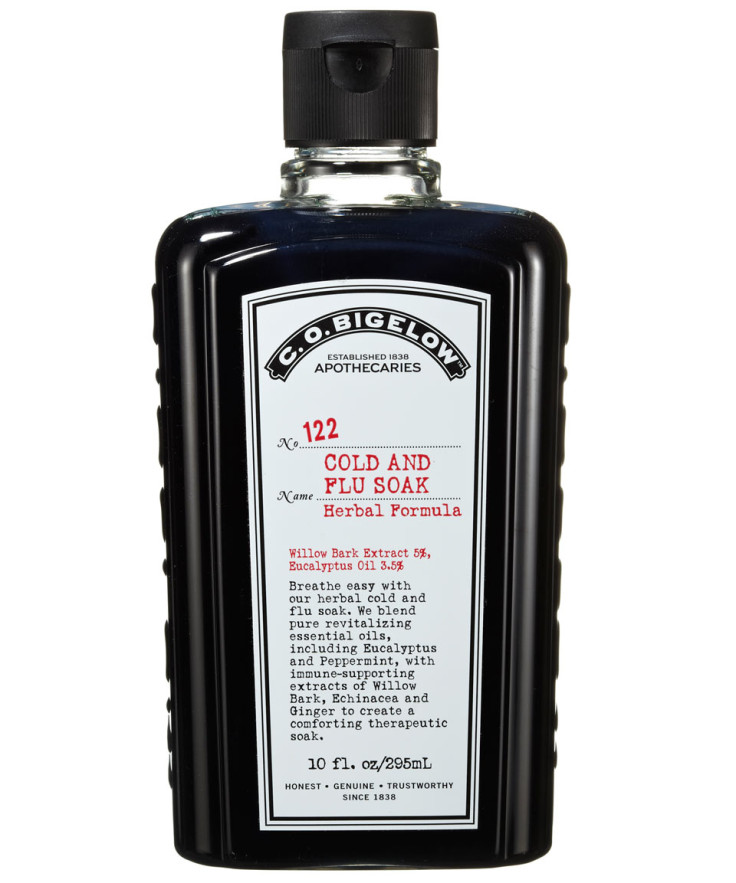 Perfect for aches and blocked noses - C.O.Bigelow cold and flu soak herbal formula 295ml; £22, Liberty
Not technically a true oil but this soak contains the most fantastic blend of oils to help rid you of a blocked nose and aching muscles. Hailing from New York's oldest pharmacy, even just smelling the liquid from the bottle is more effective than most decongestants. The ingredients include eucalyptus oil, echinacea and ginger so it really packs a punch. Add four-six capfuls to a hot bath and soak for around 20 minutes for a fully regenerative experience. You can use it in the shower, very sparingly, for a fantastic wake up call in the mornings but be careful to keep it away from your eyes.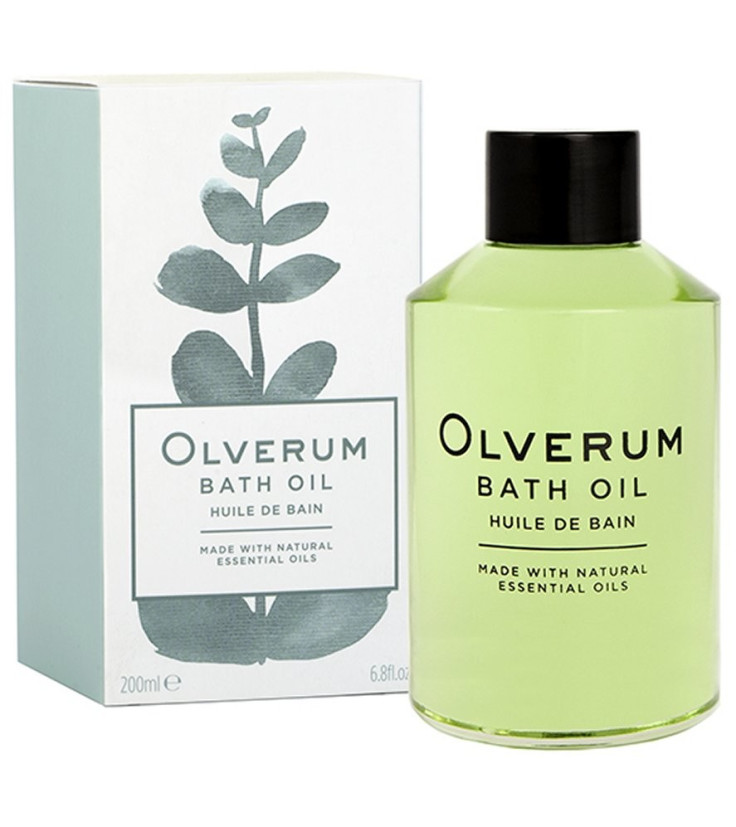 Pine-infused post-gym saviour – Olverum bath oil; from £23.50
German brand Olverum's unisex bath oil has not changed anything aside from packaging in 83 years which is more of a testament to its success than anything else. The woody pine fragrance has the same effect as C.O.Bigelow but this goes a little further. Muscle tightness and flu aches are really eased and almost eliminated after a hot Olverum bath and the blend of 10 essential oils not only unblocks noses but can throw you out of any Christmas party hangover (honestly). Also, try rubbing a little into any aching muscles post-workout and that John Wayne-esque walk that often follows an intense class will be gone.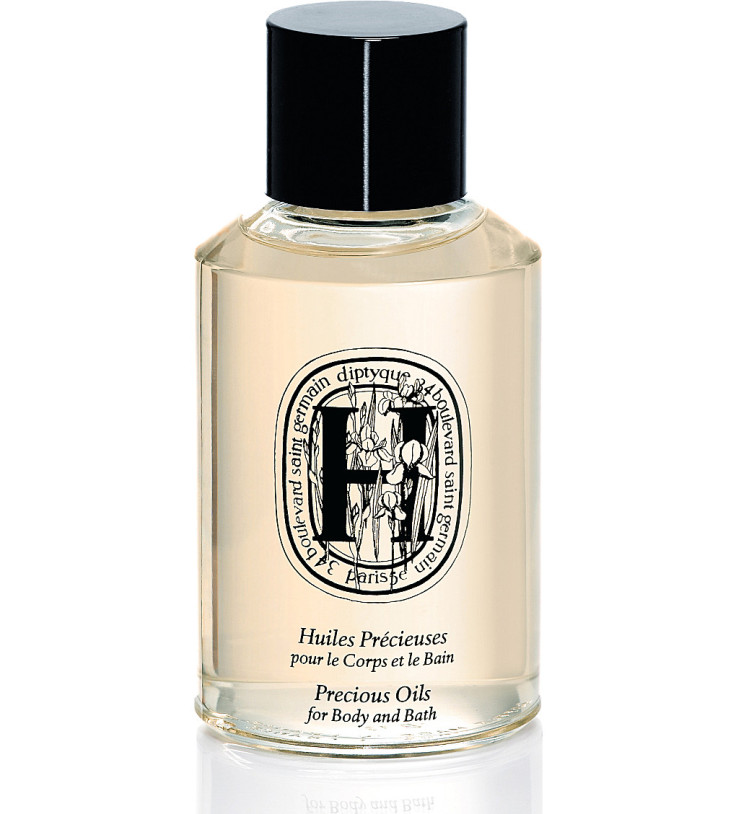 A treat for dry skin – Diptyque, Precious oils for body and bath; £42, Selfridges
Not just for candles and perfume, Diptyque also uses its knoweldge of oils for the good of your body. The precious oils it has blended are a little lighter than the beefy pine and eucalyptus of the offerings above but no less effective. Almond, argan and macadamia oils are all high in oleic acid and fantastic for adding moisture to dry skin so a long soak in this will work wonders. These oils are mixed with the violet-like scent of Florentine Iris to create a delicate emollient that is great for putting straight onto the skin or into the bath.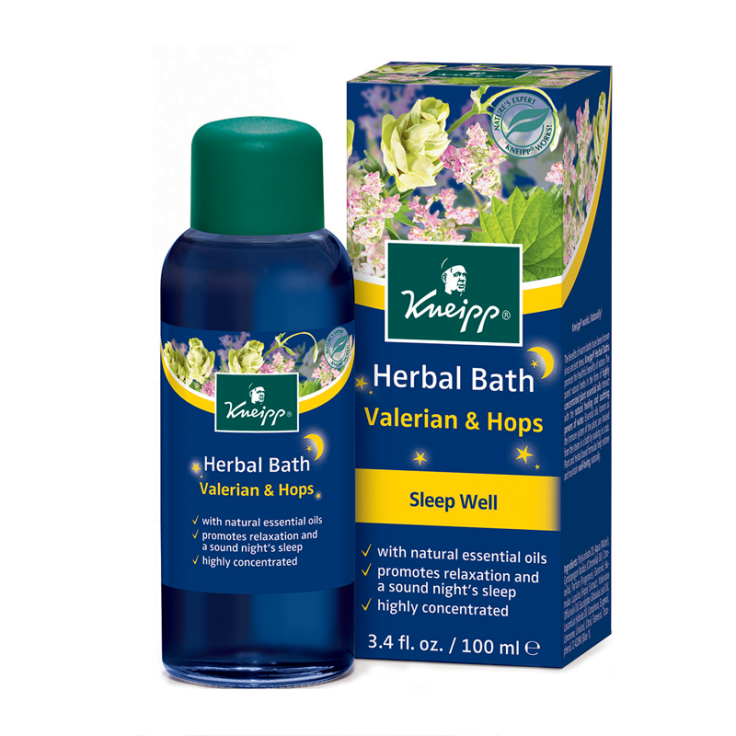 For stress and sleeplessness – Kneipp Valerian & Hops Deep Sleep Herbal Bath 100ml; £9.95, Feel Unique
Everyone knows the epic powers of valerian root to get you to sleep but if you don't fancy the tea (valerian itself is not tasty) then this is perfect. Combining the relaxing fragrances of citronella, lavender and eucalyptus with sleep-enhancing valerian and hops extract this is a wonderful evening oil. Kneipp's herbal bath is highly concentrated so only add one capfull to a hot bath for an effective remedy.
© Copyright IBTimes 2023. All rights reserved.