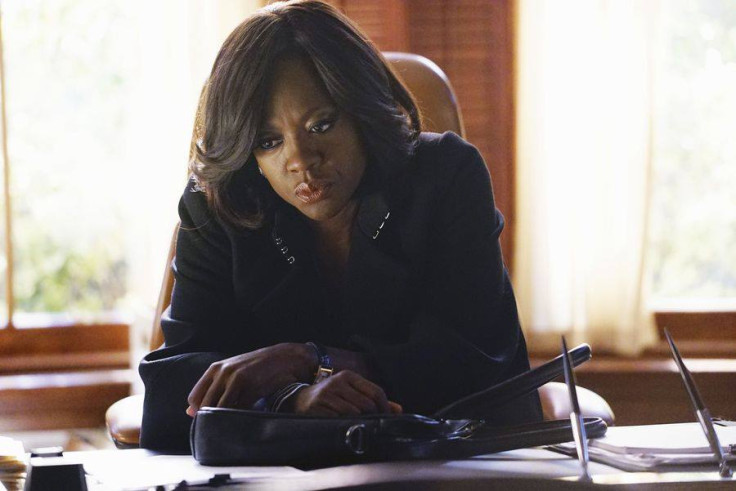 How to Get Away With Murder season 2 finale will feature another murder mystery and will reveal Frank and Sam's connection. Episode 15 is titled Anna Mae, which airs this Thursday (17 March) at 10pm EST on ABC Network.
With chaos surrounding Annalise, she just can't stand the pressure anymore and needs to escape. Meanwhile, Frank must come to terms with the things he has done while Wes continues to get closer to finding out about his past, on the season finale of "How to Get Away with Murder.
Click here to watch the episode online and click here to watch the episode via live stream on ABC Go in the US.
In last week's episode, Annalise finally learned the truth about Frank killing Lila and that he was working for Sam. By the end of the episode, she ran off to her mother's place. Also, Wes learned that his father is Wallace Mahoney, while Asher and Michaela hooked up.
Charlie Weber, who plays Frank, spoke about the shocking finale episode. Weber told Variety: "With this one, you get a lot of reveal. Finally, the big question — what it is that Frank owes Sam? — that's my biggest thing that we finally let up and get to that. It's really, really devastating and crazy."
Episode 15 will also reveal Frank's backstory, according to the actor. Weber said: "It's going to touch on the entire genesis on why Frank is the way he is and what even made him this way and why he is so blindly loyal to Annalise and what it is that he owes Sam. The whole thing wraps up into one event."
A promo for the episode teases a bloody hint as the voice-over declares: "Backstabbers exposed. Deadbodies adding to the count and one bloody good ender."