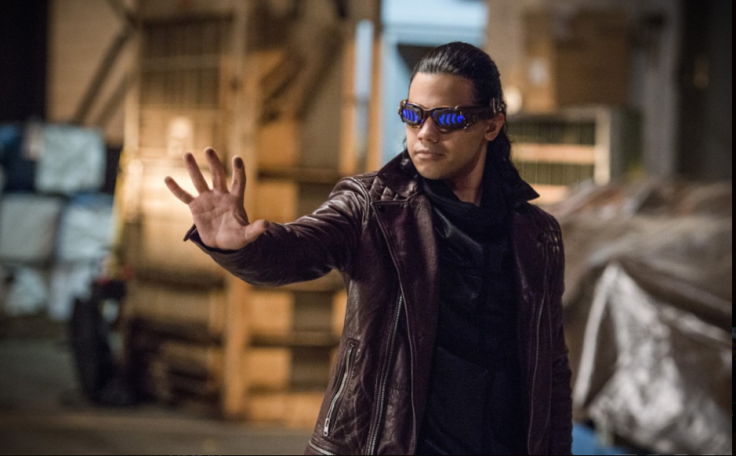 Cisco Ramone has quickly made his way into fans heart as a lovable character who likes to give names to meta-humans in The Flash. After learning about his powers to see through alternate timelines, he named himself Vibe.
However, during the Flash team's trip to Earth-2 in episode 13, Cisco met his Earth 2 doppelganger who called himself Reverb. He is an evil who worked for Zoom, with powers far exceeding Cisco's. But sadly, evil Cisco met a grim fate, with Zoom driving his hand through his heart and killing him.
Carlos Valdes spoke about Cisco's fears about turning into his evil doppelganger at Heroes and Villains Fan Fest in Chicago. He said: "Cisco has a deep fear of the power becoming Vibe could have, [and we'll be] covering that in upcoming episodes." He also spoke about playing Reverb and added: "Playing Earth-2 Reverb was freeing."
When asked if Cisco will suit up as Vibe in The Flash season 2 finale, the 26-year-old actor teased that he "hopes so".
Executive producer Aaron Helbing previously spoke about how Reverb's introduction will affect Cisco. He told Comicbook: "I feel like once you're exposed to something that's possible — it's like the first time Tony Hawk did a 720 on the skateboard, everyone could do it. Now that Cisco has seen the magnitude of what his powers are capable of, everything's possible in his mind."
When asked if Reverb will show up again, Helbing said: "It's The Flash, so they might show up again in one form or another. But I think for the purpose of where we want to take Cisco, having [Reverb] die there was sort of the best way of doing what we wanted to do with his character."
The Flash season 2 is currently on hiatus, and will return with episode 16 on 22 March on The CW.