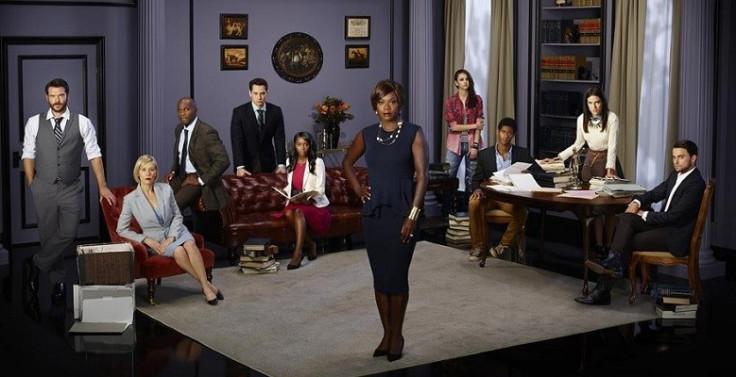 How To Get Away With Murder season 2 will premiere on 24 September as filming has begun for the show's upcoming season.
In the season 1 finale, Wes's girlfriend Rebecca is found dead in the basement by Frank and Annalise (Viola Davis), who both swear they had no part in her murder.
Showrunner Pete Nowak teased that the consequences of Rebecca's murder will linger on in season 2.
Nowak told The Hollywood Reporter, "It doesn't go away. Just like anything in our show, I don't want anything to be forgotten. Just like Sam's murder, Lila's murder — yes they're dead, but the consequences of that continue to reverberate. The same is going to happen with Rebecca."
"Some people will know she's dead; some people will know who killed her; some people will think she's missing. She plays a big part in season two, even though she's dead," he added.
When asked if there is a theme for HTGAWM season 2, he dished, "I don't approach writing so much from theme but if there was, it would be: What has Annalise (Davis) wrought? How does she live with herself doing all the bad things she does?
"That is something that every character is dealing with thematically: We did this terrible thing, why don't we just turn ourselves in? Why do we want to keep going? It's an existential crisis," Pete added.
The showrunner also revealed that season 2 will feature a new student in Annalise Keating's class.
"In the premiere, we'll meet a few new characters — some from people's backstories and previous parts of their life — and some brand-new characters to them. That's all I'll say; I don't want to give away too much," he teased.