UK grammar schools are types of secondary school, catering to children between the ages of 11 and 18. They are maintained state schools, operated by local authorities and free to attend. They are also selective, typically offering places to children based on their performance in 11+ exams.
There are 163 grammar schools in England, 69 in Northern Ireland and none in Wales or Scotland. Their numbers have been decimated since 1965 when Harold Wilson's Labour government ordered local authorities to phase them out; there were well over 1,200 at that time.
Today's grammar schools are typically clustered in areas controlled by Conservative councils who resisted the directive. Confusingly, a number of former grammar schools that have since morphed into private schools still bear their original names despite the fact they are not grammars.
Academies are state schools funded by the government but managed independently. They have the freedom to set their own curriculums and do not have to answer to the local council. An estimated 67% of state secondary schools are now academies. There are primary academies too, though far fewer.
There are two types of academies: sponsored and converter. Sponsored academies were previously under-performing state maintained schools that had their status change forced on them by the government. Many of these are run by chains known as Multi-Academy Trusts. Converter academies were previously high performing schools that opted to change status so they could have more autonomy.
Most academies are non-selective but there are exceptions. Some even admit children based on their performance in 11+ examinations, just like maintained grammar schools.
Free schools are similar to academies; they are government funded schools run independently. However, they are not currently allowed to select children according to their academic ability. In other respects they are able to operate with the similar levels of freedom.
Unlike academies, free schools must be run on a not-for-profit basis. They can be set up by local groups including parents, teachers or faith groups.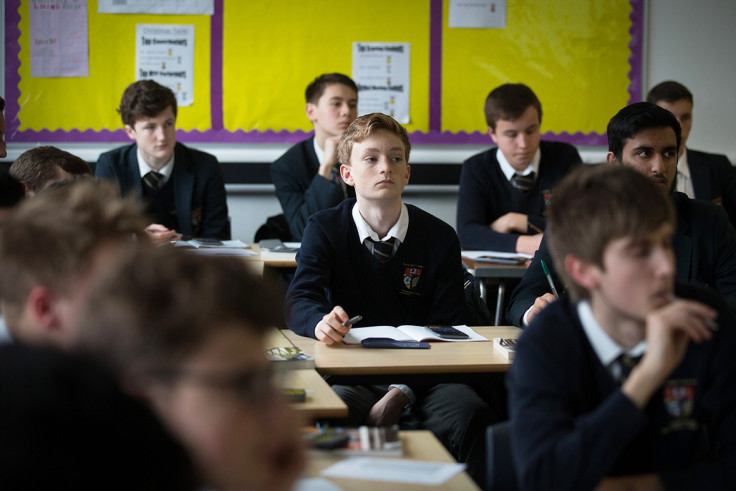 Maintained comprehensive schools are state secondary schools run by local authorities that are defined in opposition to grammar schools because they are non-selective. Every 11 to 16-year-old in the UK is entitled to attend one of their local comprehensive secondary schools for free.
About 20 years ago the majority of UK secondary schools were comprehensive but now only around 33% are as they have been largely transformed into academies under the stewardship of recent Conservative education secretaries.
Private schools are different to all of the above as they are not funded by the state or free to attend. Parents of children who attend must pay fees to the school, whose management are then at liberty to pursue their own curriculum and set their own admissions policy.
A source of great confusion to people outside Britain is the use of the term "public school". In the UK, public schools and private schools are the same thing. This is because in their early days schools such as Eton and Harrow were established for paupers' children. They truly were "public" schools. Over the centuries they have all become private, fee paying schools, paradoxically referred to with their old name.
UK Faith schools teach the national curriculum but alongside a particular line of religious education. Faith schools can be non-academies, academies or private schools. Many of them have formal links with religious institutions like local churches or mosques.