Grammar schools are state maintained secondary schools. This means they are schools for children aged 11 to 18, which are funded by local authorities and free to attend. Crucially though, they are selective.
Grammar schools only offer places to the most academically gifted children in the local area. Typically their intake is decided by the 11+ examinations, which can be taken by pupils the final year of primary school.
The 11+ exam has similarities to an IQ test. It includes numerical, comprehension, verbal reasoning and non-verbal reasoning questions.
Super-selective grammars offer places only to the children who perform the very best in the 11+ while normal grammar schools set a pass mark and then offer places to those who live closest or according to other criteria.
Unsurprisingly, grammar school pupils perform very well at GCSE and A-Level.
Research by the Sutton Trust in 2005 showed that 161 of the top 200 state schools were grammars. They provide children with a world-class education for free.
There are only about 230 grammar schools left in the UK at the moment. In their heyday there was close to 1,300 before the Labour government in 1965 forced councils to start phasing them out.
Grammar schools were resented for entrenching the class divide and creating a two-tier education system. On the merits of a one-off test at the age of 11 children were segregated between those expected to go to university and those who would leave school at 16.
The grammar schools that remain are typically found in counties with Conservative councils who resisted the Labour directive. The issue has to this day pitted Conservatives, who are in favour of grammars, against Labour.
If Prime Minister Teresa May succeeds in opening a swathe of new grammar schools it will be greeted with cheers in the Conservative heartlands and mark a major shift in British education policy. In 1998 Tony Blair's New Labour passed an act which forbade the opening of new grammars.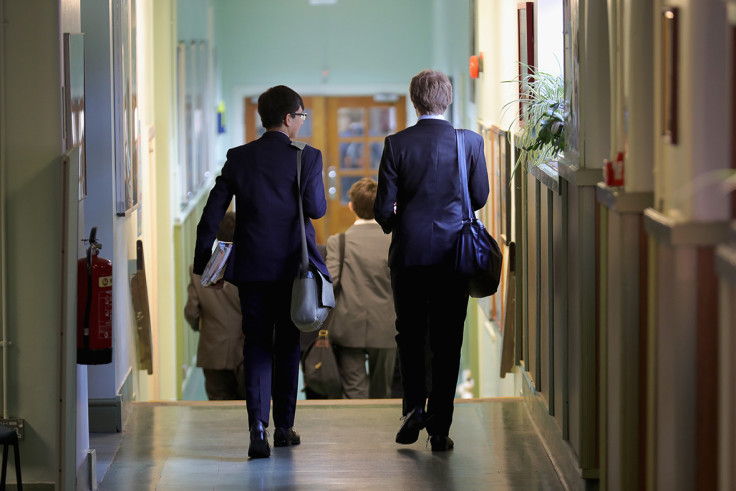 But critics maintain that they are unfair. Research by the Sutton Trust in 2005 found that only 2% of grammar school students were eligible for free school meals (FSM) – a benchmark of economic disadvantage – despite 11% of students in the areas surrounding grammar schools meeting the criteria.
Numerous other studies have found that grammar schools fail to take a proportionate share of the poor children in their area. One of the explanations for this is that middle class parents hire private tutors to prepare their children for the 11+ exam.
Parents can spend thousands of pounds ensuring that their children are best placed to take the 11+, which undermines the sense in which grammar schools, as part of the state system, are egalitarian.
Anti-grammar campaigners also fear that the introduction of more of the schools will see the quality of neighbouring comprehensives decline. At worst, they envisage a return to the 1950s when children who failed the 11+ were severely limited in opportunities thereafter.
May has vowed that more grammar schools will not mean deteriorating standards in the rest of the state sector. Her decision to put selective schools at the centre of her education reforms will definitely divide opinion.
The history of UK grammar schools has always been inextricably linked to political battles and will continue to be so.