Selena Gomez may be the queen of Instagram but Kylie Jenner is dominating Snapchat. The Keeping Up With The Kardashians star has become a social media sensation with images always filtered to perfection and videos providing a fly-on-the-wall look at her glamorous lifestyle.
As social media week continues, IBTimes UK takes a look at what makes the youngest of the Kardashian-Jenner clan so appealing on the phenomenon app.
How many Snapchat followers does Kylie Jenner have? The answer isn't entirely clear. The interactive tool, which allows users to view others' photos and videos for up to 24 hours only, has always remained secretive about their figures. Whereas Instagram, Twitter and Facebook publicly display their follower count, there is no way of truly knowing how many people are watching your favourite celebrities.
However, in February 2016, Jenner, 19, revealed that she had amassed 10 million followers on the app. Along with fluffy cushions in the shape of Snapchat's famous ghost logo, Jenner received a handwritten letter from a "Ben", which read: "From everyone at Snapchat, I wanted to thank you for all your support and amazing content!"
In case she was worried that one of her famous sisters had overtaken her, Jenner was told, during a visit to Snapchat's offices in August, that she was still the most-followed celebrity "by a long-shot". The reality star's current follower count is not known but she needn't worry about big sister Kim Kardashian stealing her thunder, as she is said to have between eight and nine million fans on the app.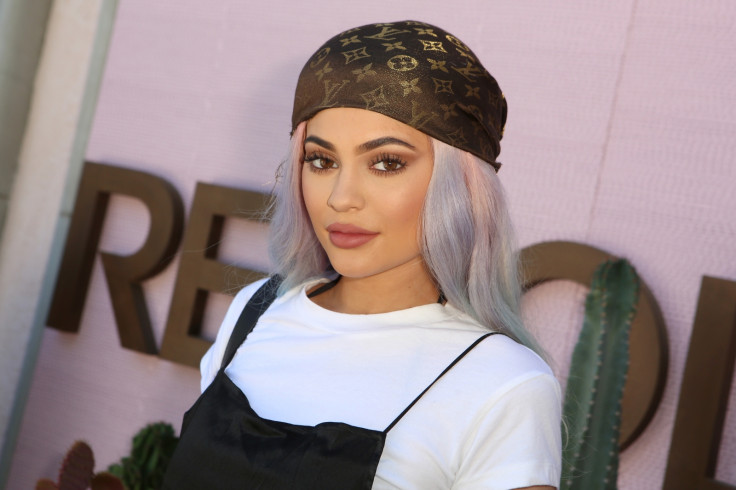 So what is it about Jenner's "content" that is so appealing to 10 million people? Firstly, the appeal of Snapchat is that posts are only visible for 24 hours so if you miss out, it's gone forever (not counting the Instagram accounts which screenshot photos and videos).
So, with the teen using the app to promote new launches of her high-in-demand Lip Kit range, Jenner's Snapchat account is the place to be. Jenner puts the power directly into the hands of her fans by allowing them to choose which lipstick colours should be released next and when.
Through Snapchat, Jenner also shares glimpses of her romance with rapper boyfriend Tyga, whether they are brief moments of PDA or flashing her "promise ring", which was previously mistaken for an engagement ring.
The fashionista's influence on Snapchat is so strong that the company even created a custom filter for the youngster. However, Jenner does have competition from hip-hop producer DJ Khaled whose entire profile has been given a major boost from his Snapchat stories. Over the last year, the I Got The Keys producer has brought fans along on the journey of recording his latest album Major Key.
Thanks to his thoroughly entertaining Snapchats, DJ Khaled has attracted a whole new fanbase who embrace his catchphrases like, "They didn't want me to make another album, so I made another album," and "major key alert".
Snapchat certainly has a healthy place in the social media landscape going forward so it will be interesting to see whether DJ Khaled and Kylie Jenner remain king and queen for much longer.