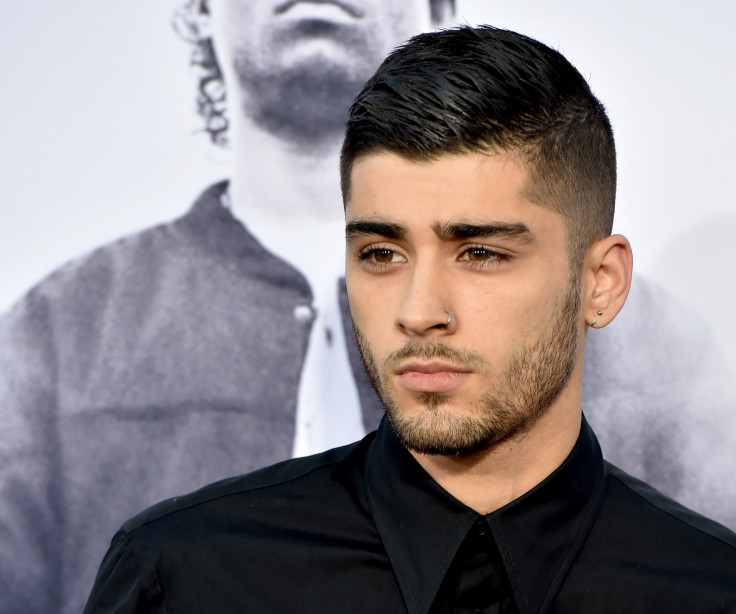 Following his meteoric rise to fame Zayn Malik is preparing to release his memoirs – at the age of just 23. The British singer's autobiography, entitled Zayn, will feature his thoughts, drawings and personal photographs.
The tell-all book, which is expected to spill the beans on about his five years in One Direction, his high-profile split with ex fiancée Little Mix star Perrie Edwards, his new romance with supermodel Gigi Hadid and his battles with anxiety, is due to be released on 1 November.
"I'm going to show you as much as I can so that you can judge me on my own terms, not on what the press or anyone else says," he said in a statement.
Malik will definitely not be short on material for his book. He rose to fame as one fifth of the world's biggest boy band after they were formed on the X Factor in 2010. In March 2015, the Bradford-born singer sensationally quit the band after being excused from the band's world tour due to stress. At the time he claimed that he was desperate to be a "normal 22-year-old" but within weeks he had reinvented himself as an r'n'b solo artist.
He later admitted in an interview with MTV that he never felt like he belonged in One Direction because their songs were "generic as f**k" and "not music I would listen to".
Back in August an insider claimed that X Factor Simon Cowell was worried about some of the book's explosive revelations. "Simon [Cowell] will be furious with Zayn and may even try to stop it coming out. But Zayn is determined to reveal the secrets behind the clean image that was always so fiercely protected by the band's publicity machine," a source told Daily Mail.
In an interesting twist, his book will hit shelves just 12 days after Edwards tells all in Little Mix's joint autobiography Our World.