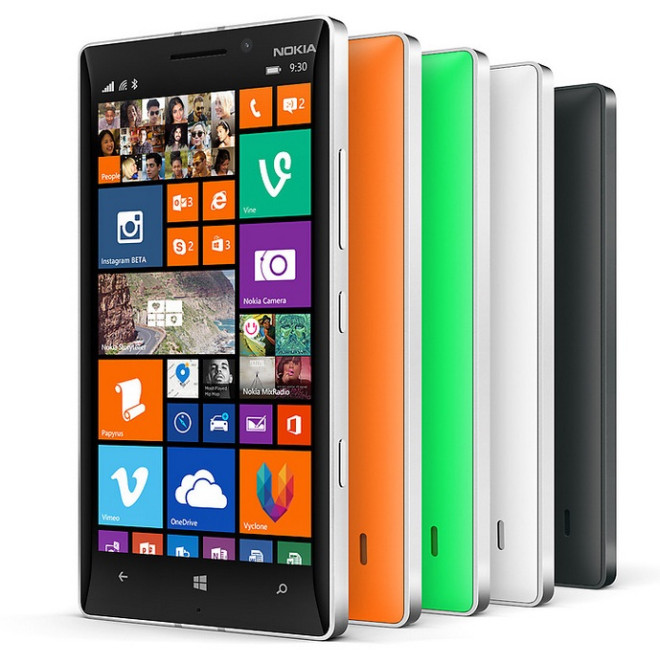 One of the most visually striking features of Windows Phone 8.1 is the addition of the new Start Background feature that enables users to set their favourite Start screen with a background image being displayed behind the tiles.
The Windows Phone 8.1 update brings more customisation to the Start screen. Besides, Microsoft has added the ability to customise the Start Background with a favourite picture or, one the options available there which will make many of the tiles on the Start screen become clear and reflect the background that has been selected.
Those who wish to take advantage of the Start Background and make transparent Live Tiles of apps on Windows Phone 8.1, may follow the easy guide below.
It should be noted that in order to see the image behind the tiles, the app's tile needs to have a transparent background. Those who do not have a transparent background may follow the guide below.
Note: If you used a transparent image asset for your tiles in Windows Phone 8.0, (which many did, since this is how you would have achieved a tile that respects the users' accent colour choice), then your tile will automatically support the Start Background.
Steps to make transparent live tiles on Windows Phone 8.1
Step-1: Use a transparent .png for your tile
Step-2: Those who are already targeting Windows Phone 8.1, update the Background colour settings in the package.appxmanifest file (on the Visual Assets tab) to transparent. There are many different free image editors available to assist you (For example one of the favourites is Microsoft Expression Design)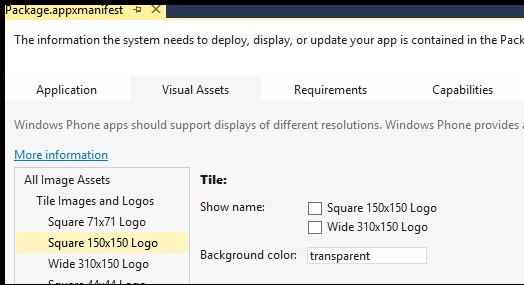 Step-3: For a dynamically generated live tile, users will need to take an extra step. Ensure that whatever mechanism you use to generate your tile builds a transparent .png (libraries like WriteableBitmapEx supports this).
[Source: Windows Blog]