Russia is investigating whether one of its air strikes killed Abu Bakr al-Baghdadi, leader of Isis. The ministry of defence said that an air strike hit a meeting of Isis leaders in Raqqa, Syria, on 28 May.
"According to information that is being checked through various channels, Isis leader Ibrahim Abu-Bakr al-Baghdadi, who was killed as a result of the strike, was also present at the meeting," the ministry said in a statement, quoted by Russian media on 16 June.
However, this is not the first time that Baghdadi, who has rarely made any public appearance since announcing the creation of Isis in 2014, has been reported dead or gravely injured.
In the most recent instance, Syrian state TV said on 11 June that Baghdadi had been killed after being caught in a heavy artillery barrage in Raqqa, which Isis captured in 2014.
In October 2016, reports claimed Baghdadi was in critical condition after he and three other Isis senior leaders had been poisoned.
In June 2016, Iraqi TV channel said Baghdadi had been wounded in a US air strike in northern Iraq. US and Iraqi officials later said they were not able to confirm the report. Later on that month, reports claimed Baghdadi had been killed in a coalition airstrike on Raqqa. According to some news outlets, the reports were fake.
The previous year, Moscow supported claims that Baghdadi had been injured by Iraqi forces. The Iraqi army said in October 2015 it had struck an Isis convoy in Anbar, Iraq, while Baghdadi was "heading to Karabla [central Iraq] to attend a meeting with Isis commanders".
However, Iraqi security officials later told Reuters new information suggested "the convoy we struck was not carrying Abu Bakr al-Baghdadi".
A report by The Guardian said in April 2015 that Baghdadi had been "seriously wounded" in a US-led coalition air strike in western Iraq in March. The report said it was initially thought he was not going to survive. Reports in May 2015 said the leader remained incapacitated.
Abu Bakr al-Baghdadi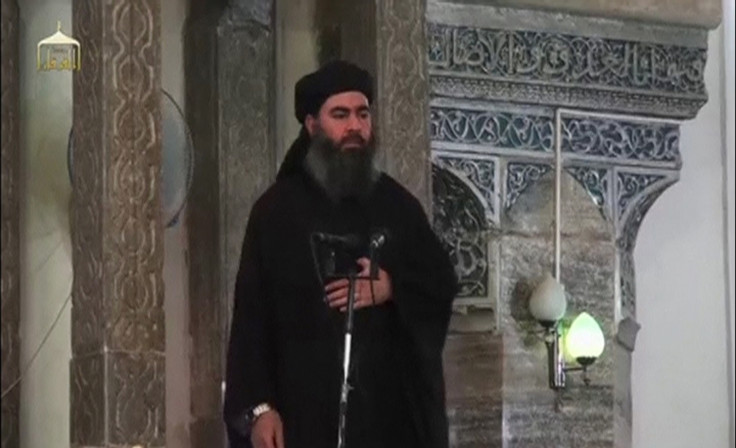 It is thought Baghdadi (real name believed to be Awwad Ibrahim Ali al-Badri al-Samarrai) was born in Samarra, north of Baghdad, in 1971 and joined the insurgency that erupted in Iraq soon after the 2003 US-led invasion.
He emerged as the leader of AQI (al-Qaeda in Iraq) in 2010, after its former leaders were killed in an attack by US and Iraqi troops.
In 2013, al-Baghdadi released an audio statement in which he announced that AQI and Jabhat al-Nusra terror groups were officially merging under the name "Islamic State of Iraq and Al-Sham" aka Islamic State or Isis.
Baghdadi has the reputation of a highly organised and ruthless battlefield tactician who rarely appears in the media.
Under his command, Isis has released several videos and statements claiming responsibility for deadly attacks that have killed thousands of people.