Russia may have killed Isis leader Abu Bakr al-Baghdadi in an air strike
Earlier this month reports claimed the Islamic State leader had been killed in Raqqa.
Russia has said it is investigating whether one of its air strikes killed Abu Bakr al-Baghdadi, leader of the Isis terror group. The ministry of defence said an air strike hit a meeting of Isis leaders in Raqqa, Syria, on 28 May.
"According to information that is being checked through various channels, IS leader Ibrahim Abu-Bakr al-Baghdadi, who was killed as a result of the strike, was also present at the meeting," the ministry said in a statement, according to Russia Today.
The US-led coalition battling Isis told Reuters it was not able to confirm the report.
"We cannot confirm," coalition spokesman Colonel John Dorrian was quoted as saying.
This is not the first time that Baghdadi, who has rarely made any public appearance since announcing the creation of Isis in 2014, has been reported dead.
In the most recent instance, Syrian state TV said earlier in June that Baghdadi had been killed while he was caught in a heavy artillery barrage in Raqqa, which Isis captured in 2014.
In March, US Secretary of State Rex Tillerson vowed to assassinate al-Baghdadi, claimeing that most of his deputies had been wiped out.
David Otto, security analyst and counter-terrorism expert, believes that Baghdadi's alleged death will only have a "short-term" effect on Isis.
"Killing Baghdadi, who claims he has the rightful lineage to be the Caliph, is a massive blow [to Isis], but the group has a well-planned succession strategy and Baghdadi's successor will be announced in short time," he told IBTimes UK.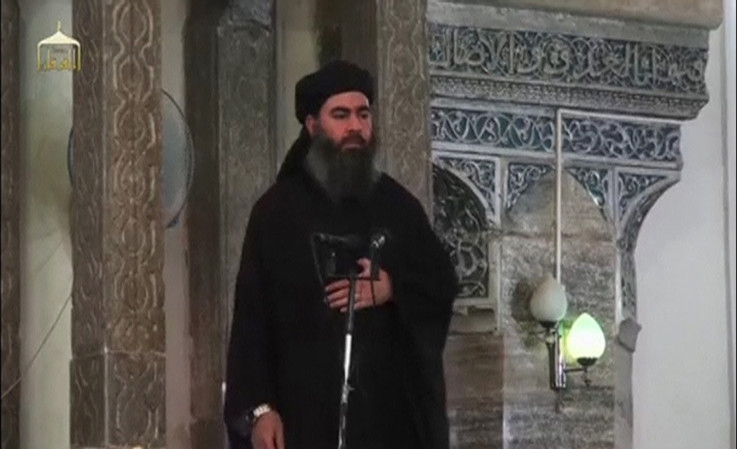 Islamic State chief

Abu

Bakr

al

-

Baghdadi
Reuters
Raqqa has witnessed intensified fighting in recent days after the Syrian Democratic Forces (SDF) – an alliance of Kurdish and Arab militias supported by a US-led coalition – started an offensive to recapture Raqqa from Isis .
Since the offensive began on 6 June, the SDF has recaptured territories to the west, east and north of the city.
However, the UN has also warned that US air strikes conducted in support of the offensive are endangering a "staggering number" of civilians.