Princess Diana's values and life contributions are to be honoured by her sons Princes William and Harry with a special National Kindness Day to mark the 20<sup>th anniversary of her death. The 2017 year-long programme is set to celebrate her worldwide influence and ongoing legacy.
Established in 1999 by the Government – two years after the Princess of Wales' death in a Paris car crash – the Diana Award has unveiled plans for a series of initiatives aimed at promoting her kindness, compassion and service. These are attributes that were, and still are, most affiliated with the late princess.
William, 34, and Harry, 32, have continued their mother's legacy in regards to the royal engagements they have chosen to conduct. William is especially passionate about mental health and wellbeing along with bullying, while Harry has raised awareness about HIV in some of the most innovative ways possible. He has both taken an HIV test live on Facebook and again, most recently, alongside Rihanna during his royal tour of the Caribbean.
The brothers are expected to participate in a number of the events in tribute to their mother, which will also celebrate her belief in young people's power to change the world in a positive way. It will also include a National Kindness Day which will go ahead in March and encourages people to do something nice for others.
Diana's brother, Earl Spencer, will also play a large role in the programme, and will showcase an exhibition called "Walking in her Shoes" at his family seat in Althorp, Northamptonshire, along with the Diana Award – which became an independent charity in 2007. It aims to mark the anniversary by celebrating 20 exceptional young people, aged nine to 18, from across the globe who embody Diana's values.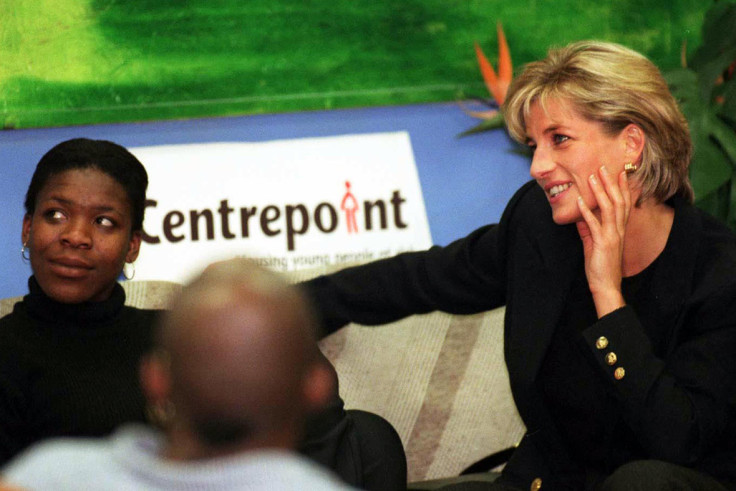 Chief executive of the Diana Award, Tessy Ojo, said: "What's 2017 all about? It's about celebrating the legacy of Princess Diana, 20 years on. Diana, Princess of Wales was known worldwide for her values of compassion, her values of kindness and her values of service to others.
"Twenty years on, we at the Diana Award know that her values and her legacy live on through the tens of thousands of young people who only know her as an historic figure, but are committed to continuing those values."
Nominations for the 20 Legacy Awards can be made at www.diana-award.org.uk/nominate . The closing date is 17 March.
The news of the year-long tribute comes as Harry – who is dating Suits actress Meghan Markle – has given an interview to Town and Country magazine about his love of Africa and how it helped him cope with his mother's tragic death.
He told the publication: "I first came in 1997, straight after my mum died. My dad told my brother and me to pack our bags – we were going to Africa to get away from it all. My brother and I were brought up outdoors."
Harry, who looks smouldering on the front cover of the magazine in an outdoorsy green shirt and navy chinos, continued: "We appreciate nature and everything about it. But it became more... This is where I feel more like myself than anywhere else in the world. I wish I could spend more time in Africa.
"I have this intense sense of complete relaxation and normality here. To not get recognised, to lose myself in the bush with what I would call the most down-to-earth people on the planet, people [dedicated to conservation] with no ulterior motives, no agendas, who would sacrifice everything for the betterment of nature... I talk to them about their jobs, about what they do. And I learn so much," he continued.