How to remove uTorrent EpicScale bitcoin miner from Windows PC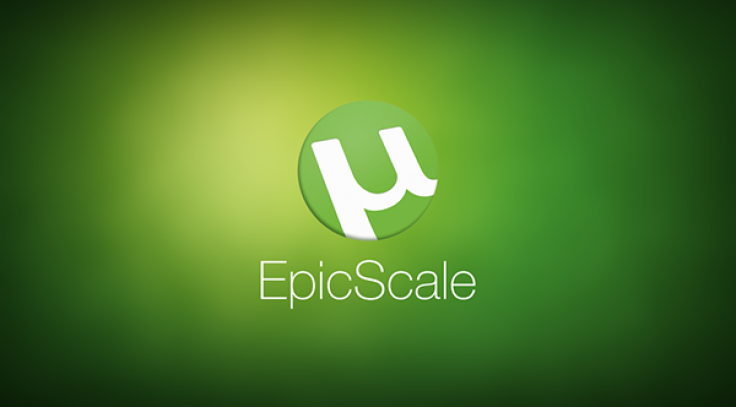 uTorrent has for long been the quintessential Torrent tracking app for piracy addicts, while its latest version 3.4.2 has been a malware carrier wherein an EpicScale bitcoin miner self-loads or installs itself into the host machine without the user's consent.
uTorrent is known for its lightweight, fully functional and non-resource hungry interface that also gets you the most stable download and upload speeds, among all Torrent trackers available in the market.
It is reported that the EpicScale malware silently eats away at the system resources of your computer in an effort to mine for digital currency in the background. This has forced several private Torrent trackers to ban the current build with immediate effect.
However, BitTorrent (maker of uTorrent) has denied these claims stating that the software will actually prompt users before EpicScale's installation.
The mining activity of EpicScale malware is known to waste huge processor and memory resources, which could reduce the overall system performance while also increasing the power consumption.
In the aftermath of EpicScale malware infection on their systems, several affected users have been expressing their ire on official uTorrent forums.
Here are excerpts from the user comments on the forum:
When I updated uTorrent to version 3.4.2 build 38913 (32-bit) this morning it silently installed a piece of software called EpicScale. There was no information about this during installation and I didopt out of your other bundled software.

EpicScale is a bitcoin miner that also purports to use your "unused processing power to change the world". It's easily noticeable by the increased CPU load when the computer is idle.

The file date/time on the EpicScale files matches the time of the uTorrent update, which confirms uTorrent as the source.

Several other users are reporting the same thing here:

http://www.freefixer...ale.exe-153377/

(It is possible to uninstall EpicScale through the control panel, but that does not properly remove the files from ProgramDataEpicScale.)

Edit: Corrected build number typo, it's obviously 38913, not 28913.
yep - just did a clean install on a laptop with windows 8.1 - everything running fine - then I go to install uTorrent and now I've got this EpicScale B.S. on my system - I pay very close attention when installing freeware because of garbage apps that get lumped in with installation packages. There was never a warning about it - and it started throwing errors about "could not reach server" over and over again - no entry on the Uninstall programs page - had to use Ccleaner and ran adwcleaner as well - both found issues and removed it - the error messages have stopped. uTorrent should be ashamed for partnering with these idiots.
I confirm this. Disgraceful and quite a pity, because uTorrent remains a great client, even in its troubled v3 outfit. I will switch because of this.
Nevertheless, if you are among the affected users, here are a few simple steps to get rid of EpicScale bitcoin miner from your Windows computer:
Step 1: Go to Control Panel > Program and Features, locate EpicScale and then hit Uninstall button.
Step 2: As there will some traces of EpicScale still left on your system, it would be safe to delete the EpicScale folder directly from C:ProgramData after you have hit the Uninstall button. However, if this folder is hidden, go to Organise > File and Folder Options and enable the option to show hidden files.
Step 3: Press and hold the Windows key and then hit the R key to launch the Run command. Then type in "regedit" without quotes and press enter key.
Step 4: Wait for the Registry Editor to open and then search for the EpicScale entry key under HKEY_CURRENT_USERSoftware and delete it.
Step 5: Also look for another EpicScale key under HKEY_CURRENT_USERSoftwareMicrosoftWindowsCurrentVersionRun. If you find one just remove it.
If you are still circumspect about using uTorrent considering the security issues, then you may switch over to alternative Torrenting apps such as qBittorent, Deluge and Transmission.
[Source: Redmond Pie]
© Copyright IBTimes 2023. All rights reserved.