How rich is the Vatican? So wealthy it can stumble across millions of euros just 'tucked away'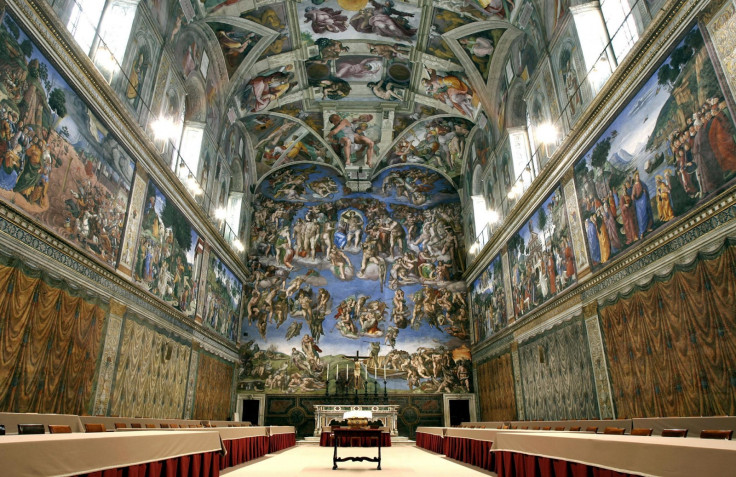 You might find a couple of quid tucked down the back of the sofa cushion if you're lucky. More likely it's just coppers and crumbs.
But such is the vastness of the Vatican's wealth that it can find hundreds of millions of euros just "tucked away" off of its central balance sheet, according to the cardinal responsible for the Holy See's finances.
"It is important to point out that the Vatican is not broke," Cardinal George Pell, the Vatican's prefect of the secretariat for the economy, wrote in the Catholic Herald.
"Apart from the pension fund, which needs to be strengthened for the demands on it in 15 or 20 years, the Holy See is paying its way, while possessing substantial assets and investments.
"In fact, we have discovered that the situation is much healthier than it seemed, because some hundreds of millions of euros were tucked away in particular sectional accounts and did not appear on the balance sheet."
So exactly how much is the Vatican worth? It's hard to say. The Catholic Church has a history of opacity about its finances, something Pell says is slowly changing.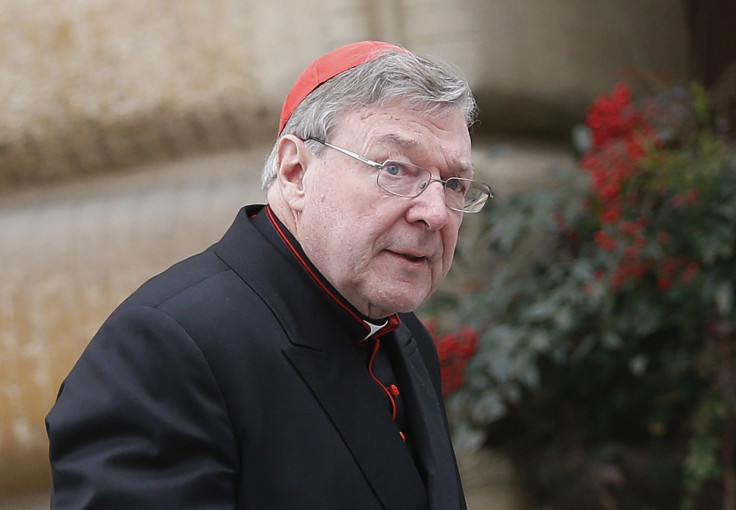 Cardinal George Pell
Reuters
And much of its assets are near impossible to value because they will never be sold off, such as its gold-laden palatial church property and priceless works of art by the likes of Michelangelo and Raphael.
It also owns a global network of churches and religious buildings, many of which contain precious historical treasures, serving the world's 1.2 billion Catholics.
What we do know is that Vatican Bank, officially titled the Institute for the Works of Religion, manages €5.9bn ($7.3bn, £4.64bn) of assets on behalf of its 17,400 customers. And it manages €700m of equity which it owns. Another titbit to emerge is that it keeps gold reserves worth over $20m with the US Federal Reserve.
The bank has been caught up in a number of scandals in the past, including the funding of priests caught up in sex abuse allegations and of money laundering for the Mafia and former Nazis.
This is why there are moves within parts of the church to make it more like a normal bank and open up its accounts for greater scrutiny. Protections for religious organisations mean it does not currently face the same transparency obligations as other financial institutions.
An investigation by the Economist estimated that the American Catholic church alone – which has the fourth largest follower base by country, behind Brazil, Mexico and the Philippines – spent $170bn in 2010 on things like healthcare, schools and parishes.
Money flows in from individual donations from Catholics, government grants, the church's own investments and corporate donors.
According to Georgetown University, the average weekly donation of an American Catholic to the church is $10. There are 85 million in North America, meaning each week the Catholic Church pulls in $850m through donations from individual Catholics.
Vatican City itself has a rich economy relative to its size. Though data is scarce, and the exact GDP figure is unknown, the CIA estimates Vatican City's 2011 revenue to be $308m. It only has a population of 800 people, meaning its nominal GDP per capita is $365,796 – making it the richest state on the planet by this measure.
© Copyright IBTimes 2023. All rights reserved.