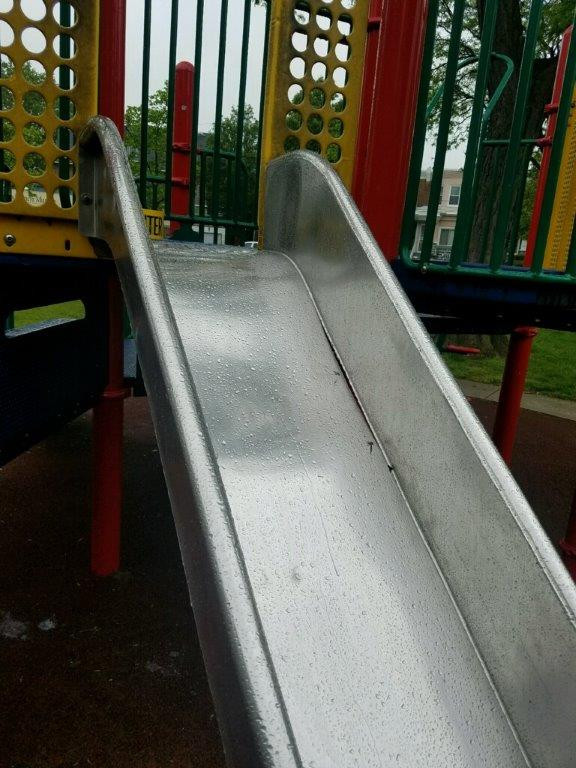 Recall notices have been issued to schools, playgrounds and other municipal authorities in the US after two children suffered amputations playing on slides.
Playworld, the company that manufactured the slides, said children and others should stop using them, and in a statement published by the US Consumer Product Safety Commission issued identified the fault that made the slides a risk.
Welds between the bedway and walls of the stainless steel can crack and separate, posing the risk that children's fingers can be stuck between them.
The weld runs all the way down from the top of the slide to the bottom.
Called the Lightning Slide, the model has no identifiable marks, and has single and double bedway versions.
Playworld said it had recalled 1,300 slides, after receiving reports of 13 broken welds incidents resulting in two amputations.
Schools, cities and parks purchased the slides from independent distributors for between $1,500 through $4,000 from November 2000 to October 2016. Playworld, based in Lewisburg, Pennsylvania, is contacting consumers who purchased the slides directly.
Playworld said it is issuing free replacements of the slides, and until then is providing temporary barriers to stop children accessing them before they're removed.