How This Cruise Line is Redefining Sustainable No-Fly Cruises
As one of the world's largest cruise providers, MSC Cruises is setting new standards in eco-friendly travel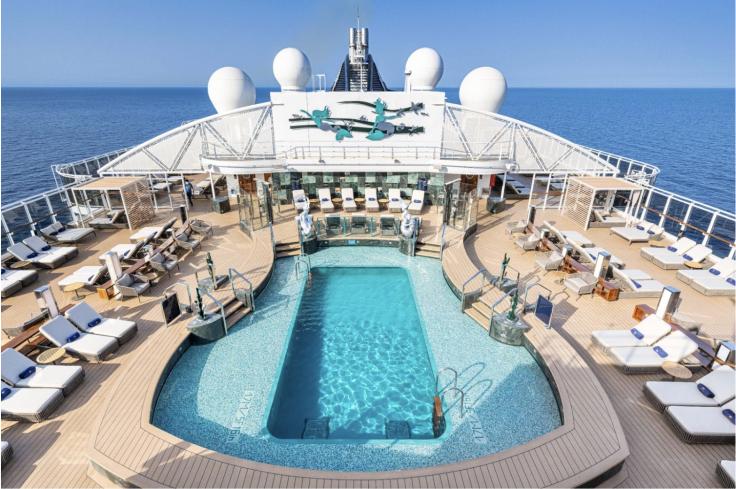 On a breezy November evening, Archie and Katy stood on the top deck of a cruise ship together with other couples. The pair clinked their champagne glasses together in a silent toast to their second anniversary.
"We've always planned on getting on a European cruise, but we've decided to wait out until things get back to normal after the pandemic," Katy said.
Archie leaned closer and added, "Who would believe that behind all these luxury, this cruise ship is promoting sustainability?"
The MSC Euribia is the second ship powered by liquid natural gas (LNG) to join the MSC Cruises' fleet. The cruise line aims to reduce its carbon emissions and improve its green practices.
This cleaner alternative to other fossil fuels has earned the attention of the press and so-called revenge travellers wanting eco-conscious trips.
Luxury at sea
MSC Cruises is known as a trailblazer in the cruise line market. It was founded in 1960 in Naples, Italy as Flotta Lauro. After decades of expansion, it has grown its fleet to 23 with eight more scheduled to enter service from 2025 to 2028.
It has become known for offering luxury 5-star treatment but at competitive prices popular among cheap cruises.
Whether it's a trip in the Canary Islands or Seychelles, the cruise line promises unforgettable getaways to more than 200 exciting destinations.
Its family-oriented cruises offer a range of activities from waterslides to LEGO-building events all day.
Parents can also have their own time by relaxing at the spa, playing at the casino, or having cocktails while watching the amazing dances in the theatre.
Sustainability for the long term
MSC Cruises' goal is to achieve net-zero emission by 2050.
MSC Euribia is the world's first ship to achieve a net zero greenhouse gas voyage when it sailed from France to Denmark in June.
"MSC Euribia truly has the most energy-efficient cruise ship design to-date, but we need greater availability of renewable fuels for the wider maritime industry to consistently repeat this feat," according to Michele Francioni, Senior Vice President of Optimisation for the Cruise Division of MSC Group.
All the ships slated for delivery in the next five years will be LNG-powered, with two of them incorporating hydrogen as an additional power source.
But aside from alternative fuel, the company is also taking a wider approach to its sustainability initiatives.
For its newer ships, it produces three million litres of freshwater daily with 80 per cent of its freshwater being generated directly from the sea. Its effluent water undergoes regular testing by third-party service providers.
It has also banned plastic straws in its restaurants and has committed to using LED lighting onboard.
And for those who complain about engine noise, the company assures all passengers they can get a good sleep because of their engines and propulsion systems' noise emission technology.
Memorable impressions
No MSC Cruise voyage is complete without the excursions. Some of the most popular include the Luderitz Cruise that takes passengers to scenic colourful homes, and the Japan Cruise featuring the UNESCO World Heritage Buddhist temples in Kyoto.
"It's our last night here before we dock in Southampton tomorrow morning. We have to pick up souvenirs from the shops tonight," Katy exclaimed.
"Next year, we'll definitely take the Dubai and Abu Dhabi cruises," Archie quipped before heading to Galleria Euribia where the longest LED dome at sea never fails to amaze the guests with its spectacular displays.