How Ubisoft saved The Division by changing its focus and listening to players
VP of Live Operations, Anne Blondel-Jouin, discusses The Division, Rainbow Six Siege and the future.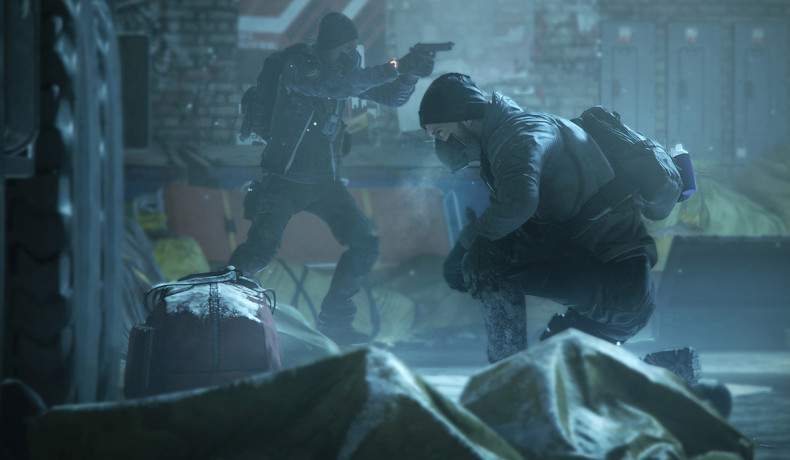 Anne Blondel-Jouin is the VP of Live Operations at Ubisoft and, here in a rain-soaked London shortly before The Division's big patch 1.5 was released, it occurs to me she could well be one of the busiest people at the company right now.
After all, Rainbow Six Siege recently released its final Year One DLC pack, The Crew has an expansion of its own – the cops and robbers themed Calling All Units – launching on 29 November, and Ubisoft have big plans for 'ski-'em-up' Steep, launching on 2 December.
It's been a busy year, but evidence of the live team's success is everywhere. Rainbow Six Siege has been growing slowly ever since its rocky release, while The Division is in the middle of its own redemptive odyssey, initially wowing the industry with its impressive launch sales before losing players amid complaints of hacking, glitches and a poorly designed end-game. The game had been suggested as a serious competitor to Destiny around the time of its release, but now people were making far less flattering comparisons.
The Division's developers, Ubisoft Massive, paired with the live team, were galvanised by the criticism and delayed expansions and extra content so they could fix and polish several aspects of the game, retooling it to make the core experience more enjoyable both by removing hackers and exploits, but also by making the end game more, y'know, fun.
"It's hard when you're a dev team to acknowledge that you failed," said Blondel-Jouin, "because you want to provide gamers with the best all the time and it was hard on us because we had to push back the DLC that fans were already clamouring for. We had to take that decision because we knew it was best for the gamers. It took a lot of discussion internally and courage to say, okay, we're going to be disappointing the gamers because we're not going to be providing as early as we should, but in the end it will be for the best.
"We're lucky enough that the community followed us with that and we had that elite task force. All the gamers came over to Massive to help us build the patch and then we had that PTS where we were having all of those gamers coming over and testing and being hard on us but for the best for the game. I think if we were to do it again, we would do it the exact same way.
"Ubisoft was about 'fire and forget' games," continued Blondel-Jouin, indicating the changes rippling through the company. "It was like, one, one, one, one, but now on our live games we manage to do it like this. We make our titles and we never stop when we make a promise to gamers."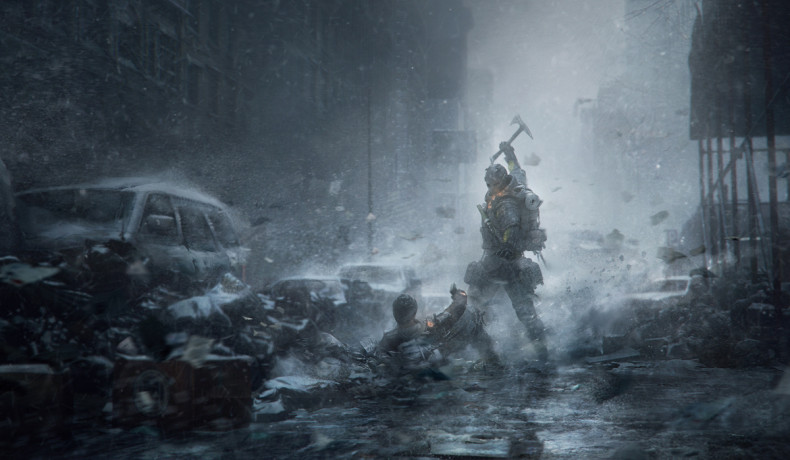 It certainly sounds like a different Ubisoft, a long way away from the company that fired yearly releases out into the ether before moving onto the next title.
Blondel-Jouin says that it's not a full paradigm shift for Ubisoft, but a change in how people want their games, learning from the publisher's own experiences in the PC and mobile free-to-play markets. "I can understand that externally you can think it's a shift but for us this was a way of looking very carefully at how people are experiencing games nowadays and it's a way to respond to that need," she explained.
It seems to have been a successful change for the publishers, and it's one that Blondel-Jouin is understandably proud of. While many of Ubisoft's live titles have ended 2016 on a high – including my beloved Rainbow Six Siege – it's The Division's tale that is the most compelling.
It's not uncommon for corporate figures to express regret when a game doesn't go as planned, but talking to her, she seems really upset at some of the low points in the game's history. But while a Black Friday like the one this past week canonically saw the release of The Dollar Flu that decimated the game's New York City setting, today, the game looks healthier than ever. For Blondel-Jouin, it's a beacon of the live team's achievements.
"We wanted to be there. It would have been easy for us to say, 'Oh, The Division, they don't like it, but we've made so many sales already. Why bother?'"
"We made the commitment to the gamers and it was for us super important to go and to try our utmost to deliver what we said we would be delivering. And I think we're getting there thanks to patch 1.4 and [new expansion] Survival. It was important. We want players to understand that when Ubisoft makes a promise to the players, we keep it."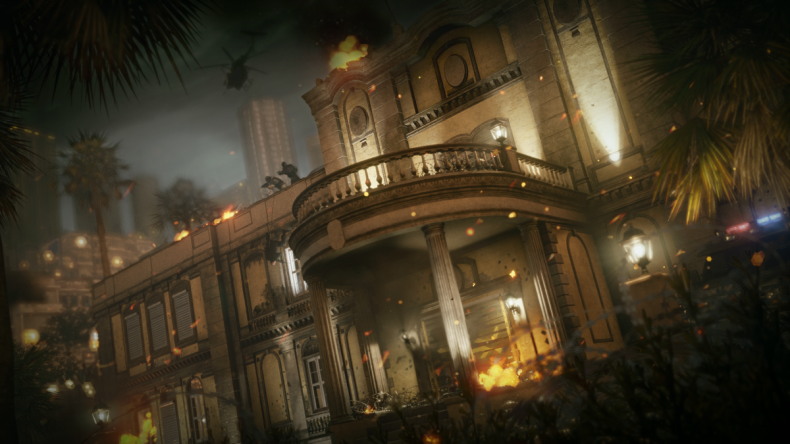 Just a few weeks ago, Ubisoft's chief creative officer Serge Hascoet revealed in an interview that the company would be moving away from heavily scripted narrative segments, aiming instead to make their games "anecdote fantasies". While Blondel-Jouin can't stress enough that the tower-clambering narrative experiences you've come to expect from Ubisoft aren't going anywhere, the company's multiplayer titles are going to become an increasingly large focus of the company.
For that to work, Ubisoft is going to need to rely heavily on their live team, working away visibly after launch to patch over holes and make sure gamers' needs are met. For Blondel-Jouin, it's a case of being beside players every step of the way and providing what they need: "I think the thing I'm most proud of now is that we've been there for gamers on The Crew, Rainbow Six, on The Division.
"We're going to be there on Ghost Recon: Wildlands, For Honor and Steep. We'll be doing our best to keep engaged with the community when it works super-well like in Rainbow Six or The Crew, and when we take deserved hits like with The Division."
With that many new games on the horizon, what happens to The Division now the holes have been patched and DLC nears its end? Is there a The Division Year 2 on the horizon?
"I think it's too early for us," reveals Blondel-Jouin. "We're still trying to give our players that love story back and we've taken so many hits – they were deserved hits – but it's made us want to take it slowly. I'd love to do [a Year 2] because I'm in the live team, but we're not launching a Season 2 for the sake of a Season 2. First, we need to prove to our community that we're taking them seriously and want to make it up to them."
For all the latest video game news follow us on Twitter @IBTGamesUK.