Smartphone manufacturer HTC has slashed its revenue target for the second quarter by more than 13 percent due to sales in Europe being lower than expected and delays in US shipments.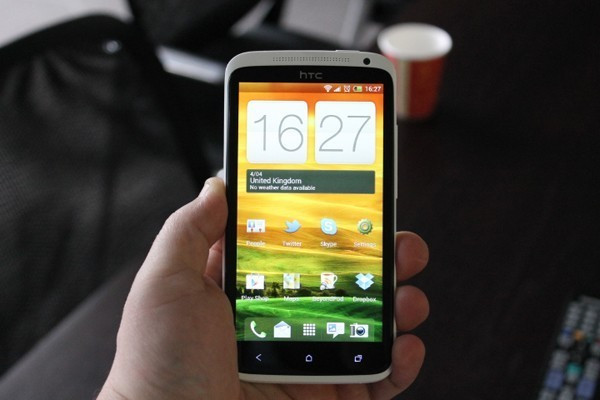 The Taiwanese firm, which is the world's fifth most popular smartphone maker, cut its expected revenue for the second quarter from T$105bn (£2.3bn) to T$91bn, although this is still comfortably above its first quarter revenue of T$67.8bn, according to Reuters.
"A bigger softness is from Europe than the US," said chief financial officer Chia-Lin Chang, referring to the economic situation and intensified competition in Europe.
"But sales in China are better than we thought; we expect China will contribute a representative percentage to the revenue this quarter," Chang added.
HTC's update to forecasts includes a one-off charge of T$2.6bn to allow for the clearance of inventory for certain products shipped from last year, according to a statement by the firm.
A recent legal issue with Apple over its use of patents caused shipments of HTC's One X and Evo 4G to be halted at US customs in May. HTC told IBTimes UK at the time: "The US availability of the HTC One X and HTC Evo 4G LTE has been delayed due to a standard US Customs review of shipments that is required after an ITC [International Trade Commission] exclusion order."
HTC's spokesperson continued: "We believe we are in compliance with the ruling and HTC is working closely with Customs to secure approval. The HTC One X and HTC Evo 4G LTE have been received enthusiastically by customers and we appreciate their patience as we work to get these products into their hands as soon as possible."
Looking ahead, Chang continued: "Given all the things happening in the second quarter here, we certainly hope we can get the right guidance and have a more smooth transition going forward."
HTC's revised revenue forecast may be an indication of the smartphone sector has a whole, as IDC reported on the same day that it has seen global smartphone growth fall to its slowest pace since 2009.
The research firm added that it expects growth to accelerate again towards 2016, where it predicts Windows Phone to command a major stake in the market, along with iOS, while Android's share will fall and BlackBerry will no longer be a relevant contender.