HTC has started rolling out its latest Jelly Bean Over-The-Air (OTA) update for unbranded HTC One in Europe via stock Android 4.2.2 official firmware with build number 2.24.401.8. The new OTA firmware supports Sense 5.0 user-interface (UI) and brings major bug-fixes for HTC's flagship phone. The firmware also adds support for HTC Mini+ and Google Keyboard.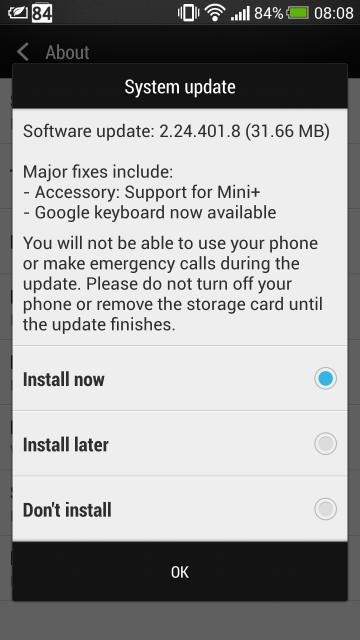 HTC One users in Europe can also check for the OTA update manually via Settings > About > Software Update > Check for Updates.
However, those who missed the OTA update notification and those who cannot wait for the official release in their country can now install the same manually via stock recovery.
The OTA update is now available for download manually via 31MB zip file at the following download links, courtesy of AndroidROMUpdate:
Check out some of the noteworthy features ported into the new Android 4.2.2 OTA update for HTC One below: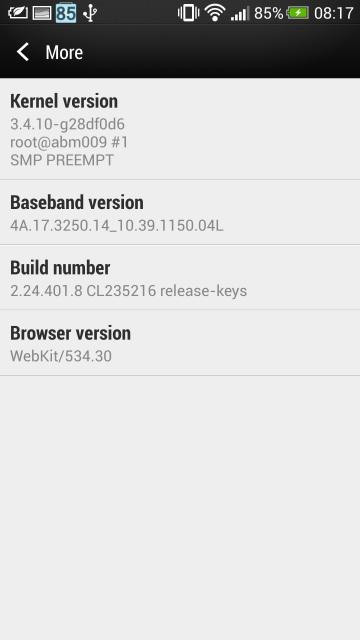 Stability/Performance optimisations
Instagramon BlinkFfeed
Back buton= start of Blinkfeed
Google Now accessible with a swipe from the home button (Option)
Battery capacity in percent (Option)
Android Daydream
Six new Zoe Highlight Themes (Atlantis, Hammerville, Gotham, Boulevard, Boardwalk, Lilyton)
Manual selection (Zoes) for Zoe Highlights
Sequence data from Zoe will not uploaded to Dropbox/Google+ anymore
Visualisations in the music player can be selected manually
App drawer displays
Sense TV: Channels can be changed manually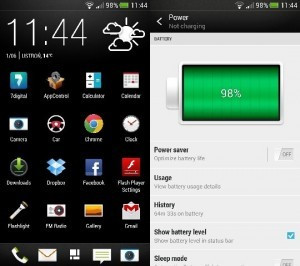 As HTC Source reports, expect faster orientation transitions and better overall system performance, which will speed up the touch response and reduce processor speed in idle viewing conditions for extended battery-life.
Minor tweaks and enhancements such as addition of custom feed sources to BlinkFeed are also supported with the new Android 4.2.2 update for HTC One. Among other noteworthy features, the camera/gallery area now features six new themes for 30 second highlight videos, besides six new tunes and six new sets of slide transitions.
ALSO READ: Update HTC One X to Android 4.3 via CyanogenMod 10.2 ROM [GUIDE]