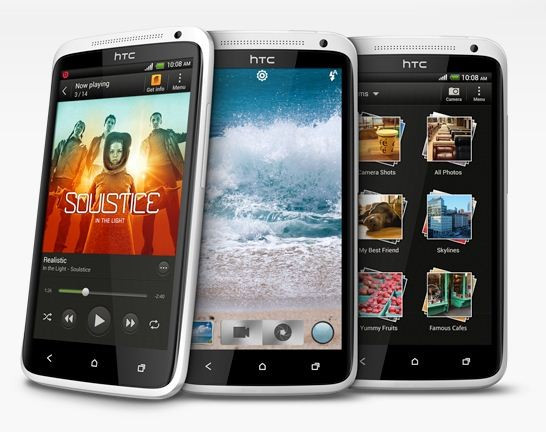 HTC seems to be in all sorts of trouble with an import ban imposed by the US International Trade Commission (ITC) on two of its products. The ban was instituted after ascertaining the company violated some of Apple's patented technology. According to PC World, US customs are holding up imports of HTC's One X and Evo 4G LTE Android phones following the manufacturers' legal battles.
The dispute with Apple pertains to a "data tapping" patent the latter held, pointing to a code that allows you to tap on a phone number in an email to bring up the phone dialer.
"U.S. availability of the HTC One X and HTC EVO 4G LTE has been delayed due to a standard U.S. Customs review of shipments that is required after an ITC (International Trade Commission) exclusion order," an HTC official told PCWorld.
"We believe we are in compliance with the ruling and HTC is working closely with Customs to secure approval," the official elaborated.
The retail sales of HTC smartphones - One X and Evo 4G LTE - in the US have been hit badly owing to the import ban. Although service provider AT&T began sales of the One X on 6 May - at a price tag of $199 - it is presently out of stock. Amazon Wireless is still offering the flagship device (for $129).
The Evo 4G LTE was scheduled to go on sale with Sprint on 18 May. However, right now there is no clue when the two smartphones will resume regular sales. The ITC's import ban has been in effect since 19 April and is likely to remain till the legal issues have been sorted out.
HTC can, however, continue to import refurbished devices to fulfill warranty replacements and insurance settlements despite harbouring disputed technology onboard with a deadline ending 19 December, reports PC World. Being the leading Android smartphones to port Android 4.0 (Ice Cream Sandwich) onboard, the One X and Evo 4G LTE are key products for HTC's long term success in the smartphone market.
It is a given that initial smartphone sales are very important for the company's market growth in terms of boosting its share values across the Wall Street. HTC's stock values could take a plunge, thanks to delayed sales that could create disappointed customers and thereby hitting on its annual gross revenues.
It seems HTC had agreed to remove the data-tapping feature altogether, following an ITC directive. However, the company instead chose to introduce a workaround and bypass the patent infringement while leaving the function intact. Apparently, US customs are stuck on verifying the code on all imported phones and this process could steal valuable time from potential marketing strategies.