HTC recently released the Android 4.0.4 Ice Cream Sandwich (ICS) Over-The-Air (OTA) update for the international version of One X which was announced at this year's Mobile World Congress. An interesting feature the update brings is the Sense v4.1.
The OTA update is yet to make its way through all other regions. Developers have come up with a new ROM to update the device to Android 4.0.4. Mike1986, a well known developer from XDA, has released a ROM-Android Revolution HD 9.1.0-which is based on Android 4.0.4 (official firmware version 2.17.401.2) for One X. The ROM is said to be delivering faster performance and brings HTC Sense 4.1 as well.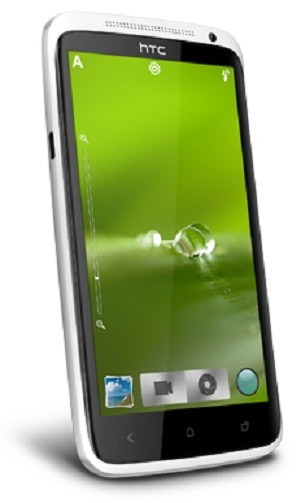 "Feels a lot smoother in use-scrolling, swiping between sense screens. Much nicer feel. This is a real good one, Mike. Many thanks," a member from XDA Developers by name dsm52 has been quoted as saying.
Some of the features the ROM brings along with the new update include removal of software (CPU) rendering, optimised RAM, enhanced camera as well as virtual memory management, GPU user interface (UI) rendering, improved CPU performance and battery life and Adobe Flash Player support for ICS.
Users who wish to install the ROM based on Android 4.0.4 to their One X can follow the instructions mentioned below. IBTimes UK cautions users that the ROM and installation methods are compatible only with the international version of HTC One X. Before proceeding, users are advised to check the build number of your device. Back up important data and APN settings before attempting this upgrade.
Steps to Install Android 4.0.4 with Android Revolution HD ROM for HTC One X
1) Unlock you HTC One X following the steps here then download the ClockWorkMod (CWM) recovery
2) Now download the Android Revolution HD 9.1.0 ROM and copy the downloaded file to the SD card of your phone
3) Download Super Wipe script and save the file on the SD card (the download is optional for the users who have earlier version of this similar ROM and compulsory for those who have stock or other Custom ROM running on their One X)
4) Install boot.img
5) Upon installation of the boot.img, boot your phone into CWM recovery mode
6) Now go to the main menu and select Install Zip From SDcard. Then select Choose Zip From SDcard and browse for Super Wipe script, select it and confirm installation
7) Once again select Choose Zip From SDcard and this time select the Android Revolution HD ROM and start flashing
8) Once the installation is over, the device will reboot and boot up into the latest ROM
Your HTC One X is now running on Android 4.0.4 with Android Revolution HD 9.1.0.