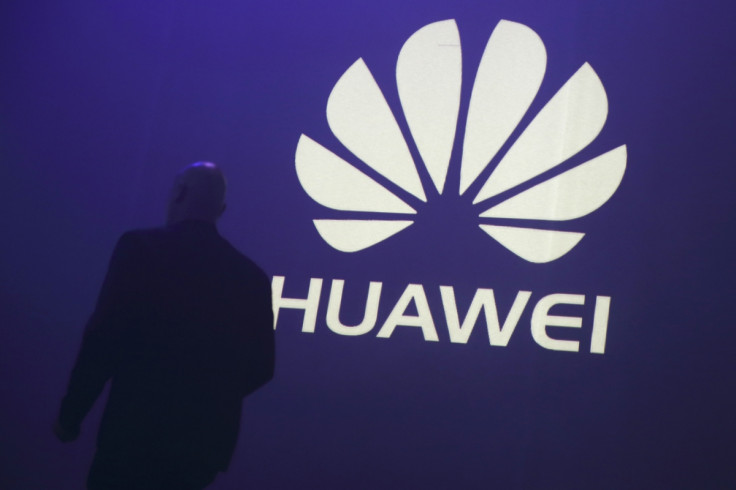 Just a few hours ahead of Google's media event scheduled for 29 September, an images gallery posting in Imgur shows the purported hardware specifications of the Huawei-made Nexus model, otherwise known as Nexus 6P. The unedited version of the deck seems to be meant for retail employees and carries Google's copyrighted images.
While most of the features in the presentation match with the ones that have been rumoured, the Imgur gallery contains a few interesting features such as full metal body and Corning's Gorilla Glass version 4 that will protect the screen. The phone is expected to pack a 3450mAh battery and support USB Type-C charger. Although, the screen size was reported on several occasions, there was no mention of the resolution until now. The slides suggest WQHD resolution (2560 x 1440 pixels).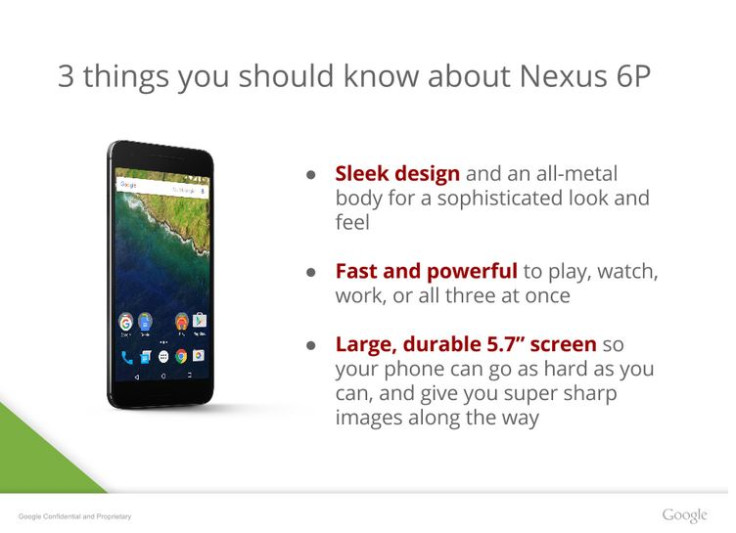 Besides, Huawei's Nexus model could use the improved version of Snapdragon 810 v2.1 that also powers the OnePlus 2016 flagship smartphone. The device is said to weigh 178g and the fingerprint sensor is positioned on the back. Along with new Android 6.0 Marshmallow, the user would be able to experience a bunch of features, one of which is "Now on Tap" that Google did not intend to make available for the developer preview releases.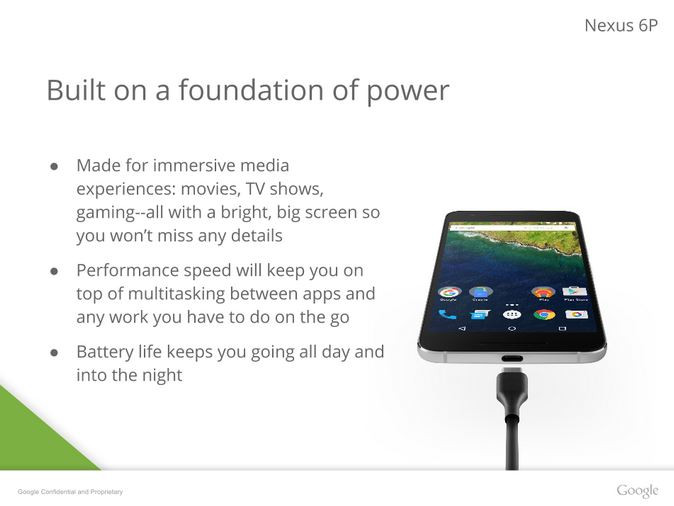 The Nexus 6P, according to the slides, could come in aluminium, graphite, frost and gold colour variants and with storage options in 32GB, 64GB and 128GB for those who want extra space. As of now, the gold edition is meant only for Nexus fans in Japan. There are no further details such as the camera resolution, except for the fact that it would let in more light and a faster camera app.