As the Huawei CEO Ren Zhengfei finally speaks about his company's relationship with US security policy, the company's security chief criticises Obama's cyber policies.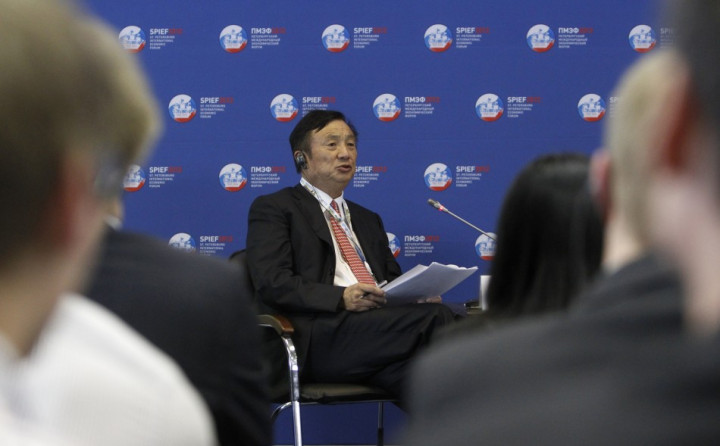 Huawei's relationship with the US and the US government in particular has not been a very friendly one. The Chinese network hardware giant has been accused of not being transparent enough about its activities and being too close to the Chinese government.
Despite being the number two telecoms equipment maker in the world, it has little to no presence in the large and highly lucrative US market.
Some of the more outspoken conspiracy theorists believe equipment used by Huawei - and its compatriot ZTE - to potentially build network infrastructure in the US could allow the companies to secretly monitor the activities of US citizens.
Adding fuel to the fire of these conspiracy theorists is Huawei's apparent unwillingness to address the matter in public. To date, Huawei has made very few official pronouncements about its thoughts on the situation, but in quick succession we have had opinions from the company's global head of cyber security, and more surprisingly from the company's normally media-shy CEO, Ren Zhengfei.
Rare interview
Ren, who founded the company 26 years ago and is a former soldier in the People's Liberation Army, gave an extremely rare interview to journalists in New Zealand on Thursday.
"Huawei has no connection to the cyber-security issues the US has encountered in the past, current and future," Ren, 68, told local reporters in New Zealand, where Huawei won contracts to build 4G LTE and ultra-fast broadband networks.
"Huawei equipment is almost non-existent in networks currently running in the US. We have never sold any key equipment to major US carriers, nor have we sold any equipment to any US government agency," Ren said.
However, it was Huawei's British security chief, John Suffolk writing on his personal blog who made much more outspoken comments, questioning President Obama's security policies.
Bonkers
The former UK government CIO and CISO said that had he presented such policies to a UK Prime Minister they "would think you are bonkers and dismiss you in more ways than one."
The policy in question is related to the US's official line that it cannot defend its defence networks, with Suffolk citing this report from last November. This he says is despite the US outspending its nearest rival - China - by a ratio of six to one in terms of total defence dollars spent in 2011.
Suffolk says this simply doesn't add up and it's necessary "to look under the message and work out what IS being said but more importantly why." He says US capabilities in cyber are "second to none" and they are "THE force to be reckoned with" in this world.
Suffolk proposes several theories as to why the US government claims to be unable to defend its defence networks, including in order to drive up fear to make corporate America take notice and make the necessary security improvements.
"Poisonous atmosphere about China"
Another possible reason according to Suffolk is that the US government wants to create "such a poisonous atmosphere about China" which will help "bring jobs back home." He says that Huawei is just collateral damage in all of this, adding that it is also an attempt to slow the economic growth of China.
Suffolk proposes that by saying it is defenceless, the US is effectively setting up a honeypot for potential cyber-attacks from the like of China. This way the US can monitor who is attempting to access their networks creating "a veritable gold mine of information, and a lot of response options."
The US has been vocal in recent weeks about the threat posed by China to its critical infrastructure, and in a new report this week to Congress by the Department of Defense it made its strongest accusations yet against China.
"In 2012, numerous computer systems around the world, including those owned by the US government, continued to be targeted for intrusions," the report states, "some of which appear to be attributable directly to the Chinese government and military."
This follows a report earlier this year from security firm Mandiant implicating a unit within the People's Liberation Army which it said had been monitoring and infiltrating over 100 US organisations over a five year people, including high-profile targets like the New York Times and the Wall Street Journal.
The Chinese government has strongly denied any involvement in the cyber espionage, and counter-claiming that it has been under attack from the US.
Edward Brewster, Huawei's communications director in the UK and Ireland, said of Suffolk's comments:
"John is the Global Head of Cyber Security for Huawei and this is personal blog. He has written his blog for a number of years and on it he sets out his personal views on issues relating to cyber security etc. As Global Head of Cyber Security for Huawei John published a white paper on cyber security last year, which is available on our website along with Huawei's statements on the importance of cyber security. Those clearly set out the company's position."