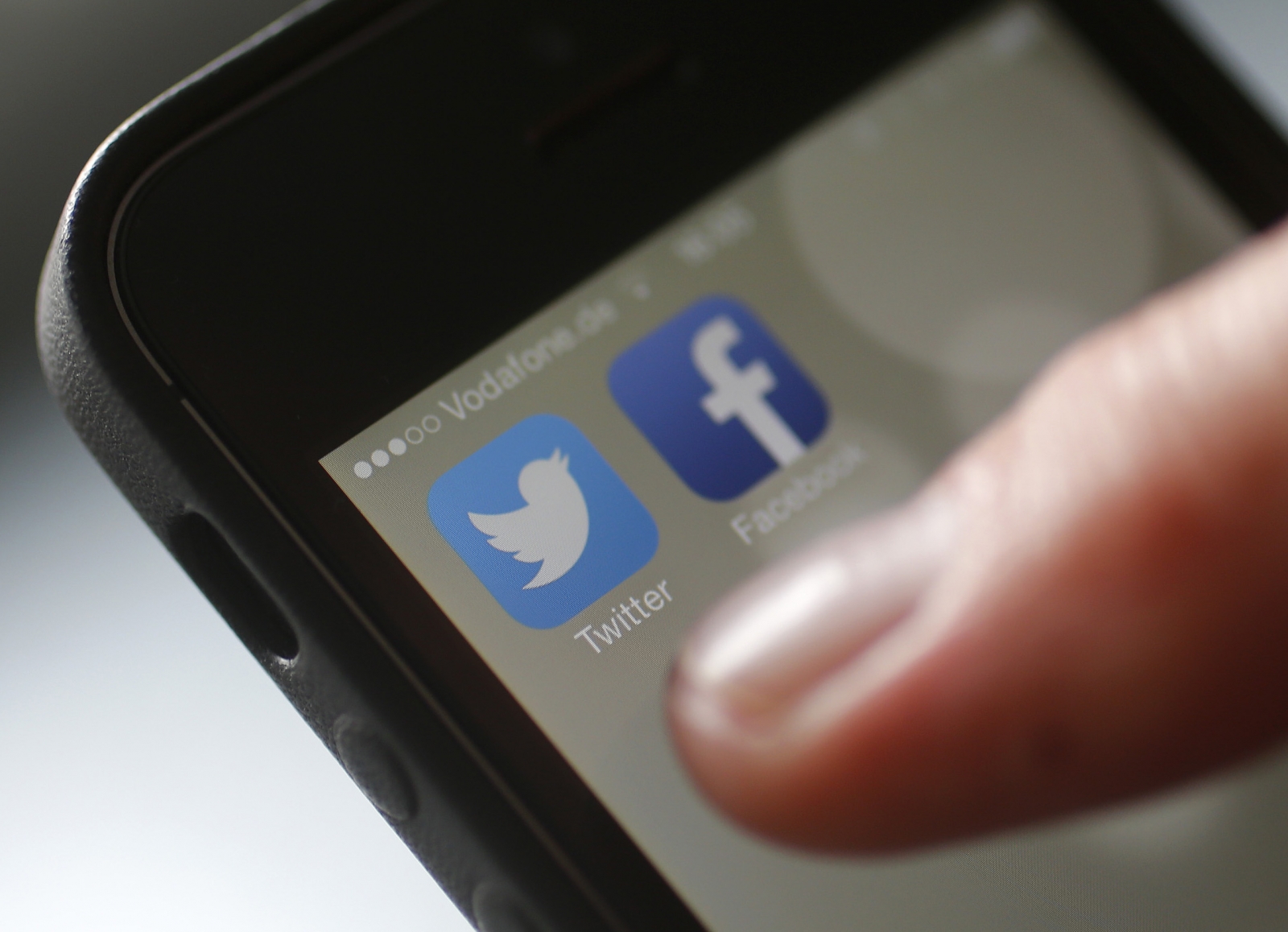 A growing number of Twitter accounts including verified big-name brands, from Justin Bieber to Forbes Magazine, have been hacked to display Nazi symbols, a message written in Turkish and two hashtags that translate to "NaziGermany" and "NaziHolland."
Compromised accounts so far include BBC North America, Reuters Japan, Forbes Magazine, Justin Bieber Japan, German newspaper Die Welt and cybersecurity commentator Graham Cluley. Many are now in the process of regaining access to their accounts.
"See you on April 16," the tweets state, in an apparent reference to the scheduled date for a referendum in Turkey that may further empower the county's president, Recep Tayyip Erdogan. Links are also included to pro-Erdogan content that is hosted on YouTube.
In the wake of the hacks, responses from the compromised accounts are starting to emerge. BBC North America, for example, tweeted to confirm it "temporarily lost control" of its profile. Forbes re-gained access yet its main profile image – at the time of writing – is an egg avatar.
The issues appear to be linked to a service called Twitter Counter, an analytics company that was previously embroiled in a similar incident last year after it caused a slew of its users to spread spam.
On Twitter, the firm said it has "started an investigation into the matter."
Cluley, on his own account, wrote: "Apologies for the Nazi spam. Hackers don't have my password, but did hijack my account (and other folks)". He later added: "Revoke access to Twitter Counter. Twitter tip of the day: Avoid spreading Nazi spam by going to Settings / Apps and revoke Twitter Counter's access to your account."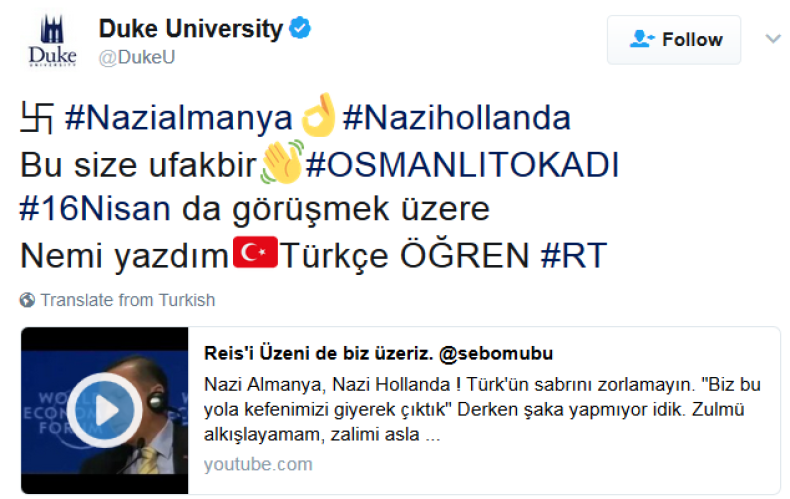 The spam campaign comes are tensions continue to escalate between Turkey and the Netherlands. President Erdoğan recently accused the Dutch government of having "Nazi remnants" and later slammed Germany for behaving "like Nazis".
The hacks were orchestrated on the same day as the parliamentary election in the Netherlands.
In a statement to The Verge, Twitter Counter elaborated on the issue. "We are aware of the situation and have started an investigation into the matter," said spokesperson Omer Ginor.
"Before any definite findings, we've already taken measures to contain such abuse of our users' accounts, assuming it is indeed done using our system — both blocking all ability to post tweets using our system and changing our Twitter app key."
The source of the ongoing hacks remains unknown.