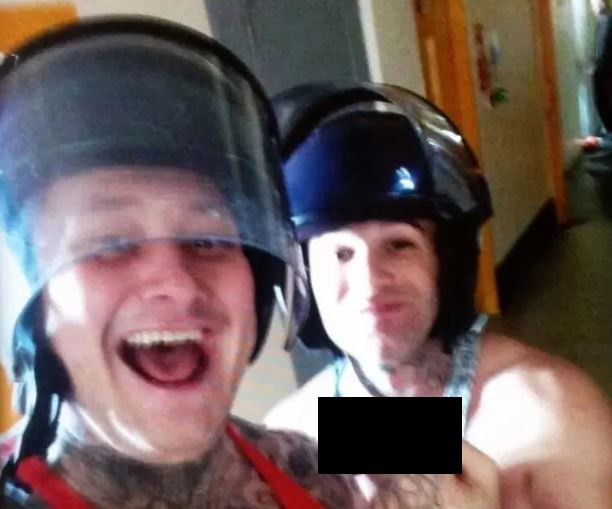 Hull Prison is "like a powder keg waiting to go off" after inmates from HMP Birmingham were transferred to the jail.
It follows a 12-hour riot at the Birmingham prison in which roughly 600 inmates are believed to have been involved.
After specialist riot squads from across the country were drafted in to regain control from the prisoners, it was announced that 120 inmates would be transferred to prisons across the country.
Of those, 15 were sent to HMP Hull and since their arrival, it has been reported that staff have been assaulted, CCTV cameras were torched and inmates refused to return to their cells.
"It is a powder keg and it's waiting to go off," Rob Nicholson, chairman of the Hull branch of the Prison Officers Association said to the Hull Daily Mail.
"They are trying to incite riots here and we've had a really bad couple of days here. I've spoken to very experienced prison officers this morning and they tell me they fear for their safety."
The prison is currently under lockdown, with only a few prisoners allowed out of their cells at a time, to prevent further disruption.
Labour MP Karl Turner, of Hull East, blamed the government's staff and funding cuts.
He said: "I have it on good authority that Hull Prison is on the brink of a riot. And clearly, this chaos has been caused by the government, no-one else.
"Since 2010, they've slashed the numbers of prison officers by 7,000 and, clearly, the prison system cannot cope. They're replaced highly experienced prison officers with people who are inexperienced in order to save cash.
"This chaos has been caused by the government and Liz Truss needs to do more. They need to put money into the prison system urgently and they need to recruit."
Justice Secretary Liz Truss has pledged to invest £1.3bn in new prisons and extra prison officers over the next five years.
Michael Spurr, chief executive of UK prisons, said on Sky News: "It is the case that we need more staff to be able to manage the situation in prisons now. That's the funding that's been provided by the government that will provide that staff. And that will make a difference, but it is going to take some time to turn this around."